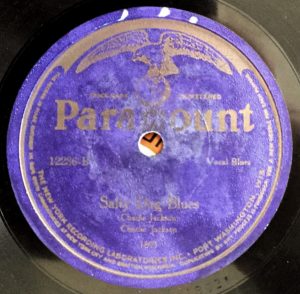 Lester Flatt – Salty Dog Blues, is a folk song from the early 1900s. Musicians have recorded it in a number of styles, including blues, jazz, country music, bluegrass. Papa Charlie Jackson recorded an adaptation for Paramount and Broadway in 1924. According to Jas Obrecht, "Old-time New Orleans musicians from Buddy Bolden's era recalled hearing far filthier versions of 'Salty Dog Blues' long before Papa Charlie's recording." Similar versions were recorded by Mississippi John Hurt and Lead Belly.
Music Services, an administrator for music publishers, identifies the song as "Public Domain", while the performing rights organizations American Society of Composers, Authors and Publishers (ASCAP) and Broadcast Music, Inc. (BMI) list songwriters and composers of over 10 works titled "Salty Dog Blues".
Curly Seckler, who played with Flatt and Scruggs and with Charlie Monroe, was interviewed by Frank Stasio on the December 26, 2008 edition of The State of Things. Seckler was asked about the origin of the name "Salty Dog" and replied that he had been told that it was the name of a locally produced soft drink.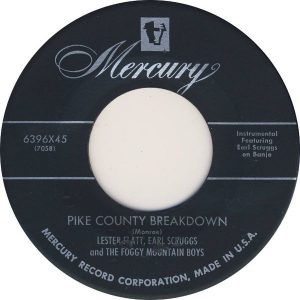 Lester Flatt – Salty Dog Blues ( And Earl Scruggs )
A-side "I'll Never Make It Home Tonight"
Sello: Mercury – 6396-X45
Formato: Vinilo, 7″, 45 RPM
País: US
Publicado: 1 may 1952
Género: Folk, World, & Country
Estilo: Bluegrass
Lester Flatt And Earl Scruggs – Salty Dog Blues Lyrics
Standin' on the corner with the lowdown blues
A great big hole in the bottom of my shoes
Honey let me be your salty dog
Let me be your salty dog but I won't be your man at all
Honey let me be your salty dog
[ banjo ]
Looky here Sal well I know you rundown stockin' and a worn out shoe
Honey let me be your Salty Dog
Let me be your salty dog…
[ fiddle ]
Down in the wildwood sittin' on a log finger on the trigger and eye on the hog
Honey let me be your Salty Dog
Let me be your salty dog…
[ banjo ]
Pulled the trigger and they said go shot fell over in Mexico
Honey let me be you Salty Dog
Let me be your salty dog…
[ fiddle ]
Let me be your salty dog…