Elvis Presley – Treat Me Nice: A Rockabilly Classic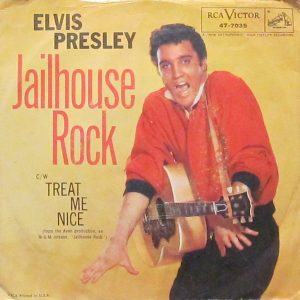 Are you a fan of rockabilly music? Do you know the iconic Elvis Presley song «Treat Me Nice»? If not, you're in for a treat! In this article, we'll delve into the history of this classic rockabilly hit and explore why it's still loved by fans today.
The History of Elvis Presley – Treat Me Nice
Released in 1957, «Treat Me Nice» was one of the many hits from Elvis Presley's early career. It was featured in his second movie, «Jailhouse Rock», and quickly became a fan favorite. The song was written by Jerry Leiber and Mike Stoller, two of the most successful songwriters of the rock and roll era.
The Lyrics and Sound of Treat Me Nice
The lyrics of «Treat Me Nice» are simple yet catchy, with a strong emphasis on the chorus. The song's message is clear – Elvis demands respect from his lover and won't stand for any mistreatment. This sentiment is amplified by the driving rockabilly sound that the song is famous for. With its energetic guitar riffs and upbeat rhythm, «Treat Me Nice» is a perfect example of the genre.
Why Elvis Presley – Treat Me Nice is Still Loved Today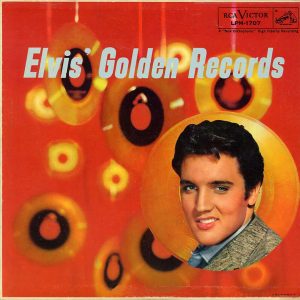 Despite being over 60 years old, «Treat Me Nice» still has a dedicated fan base. One reason for this is the timeless message of the song. Who hasn't wanted to demand respect from a partner at some point in their life? Additionally, the rockabilly sound is as fresh and exciting as ever, ensuring that the song continues to be played at parties and dance events around the world.
Where to Listen to Elvis Presley – Treat Me Nice
If you're a fan of rockabilly or Elvis Presley, you'll definitely want to add «Treat Me Nice» to your music library. The song is available on streaming platforms like Spotify and Apple Music, as well as for purchase on platforms like Amazon Music and iTunes.




In conclusion, Elvis Presley – Treat Me Nice is a rockabilly classic that still resonates with fans today. With its simple yet catchy lyrics and energetic sound, it's easy to see why the song has stood the test of time. So go ahead and give it a listen – we guarantee you won't be disappointed!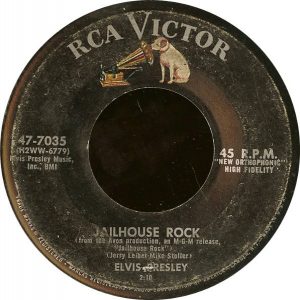 Elvis Presley – Treat Me Nice
A-side "Jailhouse Rock"
Formato: Vinilo, 7″, 45 RPM
Released 1957
Genre Rockabilly Country
Length 2:21
Label RCA Records
Songwriter(s) erry Leiber-Mike Stoller




Elvis Presley – Treat Me Nice Lyrics
[Verse 1]
When I walk through that door
Baby be polite
You're gonna make me sore
If you don't greet me right
Don't you ever kiss me once, kiss me twice
Treat me nice
[Verse 2]
I know that you've been told
It's not fair to tease
So if you come on cold
I'm really gonna freeze
If you don't want me to be cold as ice
Treat me nice
[Pre-Chorus]
Make me feel at home
If you really care
Scratch my back and run your pretty
Fingers through my hair
[Chorus]
You know I'll be your slave
If you ask me to
But if you don't behave
I'll walk right out on you
If you want my love then take my advice
Treat me nice
[Pre-Chorus]
Make me feel at home
If you really care
Scratch my back and run your pretty
Fingers through my hair
[Chorus]
You know I'll be your slave
If you ask me to
But if you don't behave
I'll walk right out on you
If you want my love then take my advice
Treat me nice
[Outro]
If you really want my love then treat me nice