"If I Know Me" is a song written by Pam Belford and Dean Dillon, and performed by American country music artist George Strait. It was released in March 1991 as the first single to his album Chill of an Early Fall. It peaked at number 1 on both the U.S. Billboard Hot Country Singles & Tracks chart and the Canadian RPM Country Tracks chart.
The narrator has just left his lover, but he knows that if he knew himself, then he'd turn his car around, and not get out of town, and come running back to her.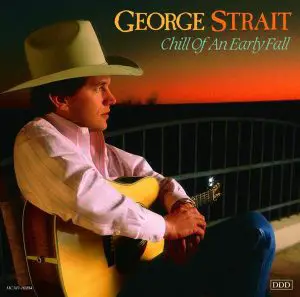 From the album Chill of an Early Fall
B-side "Home in San Antone"
Released March 12, 1991
Recorded September 24, 1990
Genre Country
Length 2:42
Label MCA 54052
Songwriter(s) Pam Belford, Dean Dillon
Producer(s) Jimmy Bowen. George Strait
George Strait – If I Know Me Lyrics
We both said some things I know we never meant,
And when I slammed the door tonight you wondered where I went.
If I know you, you're probably wonderin' what to do.
You're thinkin' that I'm gone for good, if I know you.
[Chorus:]
But if I know me, I'll turn this car around.
I won't get halfway through town, and I'll be sorry.
I'll stop and call, and you'll say you're sorry too,
And I'll come runnin' back to you, if I know me.
Sometimes I lose my head, say things to break your heart,
Forgettin' if I lost your love, it would tear my world apart.
If I know you, you didn't mean one single thing you said.
Truth be known, you're dyin', cryin', lyin' there in bed.
[Chorus]
If I know me, and I know me.