Eddy Arnold – That Do Make It Nice, released in 1955, was written by Arnold, Ebb, Klein. The song features a laid-back melody, with Arnold's soothing voice gliding over the gentle guitar strumming. The lyrics tell the story of a couple enjoying a quiet night at home, appreciating the little things that make their life together special.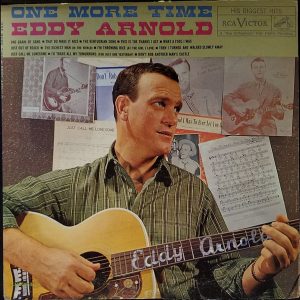 What sets «That Do Make It Nice» apart is its focus on the beauty of ordinary moments. The song celebrates the mundane, reminding us that love is not just about grand gestures, but also about the small, everyday things that make life worth living.
The song's simplicity is also reflected in its instrumentation. The sparse arrangement allows Arnold's voice to shine, and the gentle guitar strumming evokes the warmth and coziness of a quiet night at home. «That Do Make It Nice» is a perfect example of how less can be more in music, and how a song doesn't need to be flashy to be memorable.
In many ways, «That Do Make It Nice» embodies the essence of country music. It celebrates the simple pleasures of life, the value of hard work, and the importance of family and community.
Although «That Do Make It Nice» may not be as well-known as some of Arnold's other hits, it remains a beloved gem in the country music canon. Its message of love and appreciation is as relevant today as it was over fifty years ago, and its gentle melody and heartfelt lyrics continue to captivate listeners of all ages.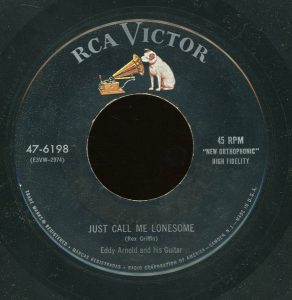 Eddy Arnold – That Do Make It Nice
From the album Copilation One More Time
B-side "Just Call Me Lonesome"
Formato: Vinilo, 7″, 45 RPM
Released 1955
Genre Country
Length 2:33
Label RCA Victor
Songwriter(s) Arnold, Ebb, Klein




Eddy Arnold – That Do Make It Nice Lyrics
When you're sittin' with your honey, just as cozy as can be
And you ask her »Can I kiss you once or twice?»
If she doesn't make you guess but she quickly answers «Yes»
That do make it nice
When you take her to a party and the fellows buzz around
But she holds 'em off and treats some cold as ice
Then she gets you all alone whispers «Honey take me home»
That do make it nice
When you say goodnight and you hold her tight
While you're standing at her front door
When you want to stay and she says okay
She let's you stay a couple of kisses more, man you're livin'
If she doesn't care for diamonds or a lot of fancy things
'Cause she understands you haven't got the price
And just being by your side keeps her more than satisfied
That do make it nice
[Instrumental Break]
On the night you meet her parents and her daddy shakes your hand
And her mother looks you over once or twice
Though the evening's just begun if they start to call you son
That do make it nice
When you wanna pop the question but you're feelin' kinda shy
'Cause you wonder if she'll go for shoes and rice
While you're planning everything…
Sends out all the invitations, makes a big wedding cake, gets the preacher and the church, rents you a wedding suit, and she even buys the ring
He he he he, that do make it nice