"I'll Never Be in Love Again" is a song written by Bob Corbin, and recorded by American country music artist Don Williams. It was released in June 1987 as the fifth single from the album New Moves. The song reached number 4 on the Billboard Hot Country Singles & Tracks chart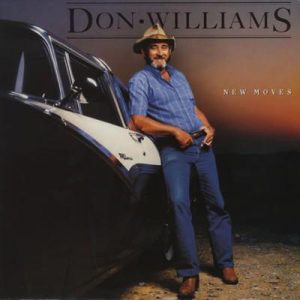 From the album New Moves
B-side "Send Her Roses"
Released June 6, 1987
Genre Country
Length 3:08
Label Capitol
Songwriter(s) Bob Corbin
Producer(s) Don Williams, Garth Fundis
Don Williams – I'll never be in love again Lyrics
You can write your own ticket now
I'll get by without you somehow
Don't you worry about what I'll do
I'll be fine without you
You say, you think the change will do you good
If you feel that way well I guess it would
I can live my life without you
I've got places to go and things to do.
But I'll never be in love again
My poor ol' heart will never mend
Oh, I'll find someone to hold now and then
But I'll never be in love again.
[Instrumental]
Something went wrong along the way
And there's nothing I can do to make you stay
Well, I never tried to put holds on you
That's the last thing I'd ever wanna do
So you go your way and I'll go mine
And if our paths should cross
Somewhere down the line,
I'll just say hello and shake your hand
But, if tears come to my eyes, please understand.
I'll never be in love again
My poor ol' heart will never mend
Oh, I'll find someone to hold now and then
But I'll never be in love again…