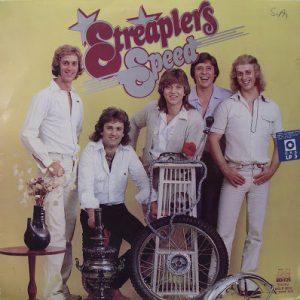 Elvis Presley – I Was the One, is a song by Elvis Presley, written by Aaron Schroeder, Bill Peppers, Claude Demetrius and Hal Blair.
Presley recorded it at RCA's Studios, Nashville, on January 11, 1956. It was released as the B-side of the «Heartbreak Hotel» single (RCA Victor 20-6420 (78 rpm record) and RCA Victor 47-6420 (single)) in 1956, and was produced by Steve Sholes.
Swedish band Streaplers has also recorded the song. It was released on the LP Speed (Bohus Bglp 5010) in 1978. Country musician Jimmie Dale Gilmore also recorded a version on his album, Spinning Around the Sun.
Elvis Presley – I Was the One
Single by Elvis Presley
A-side «Heartbreak Hotel»
Recorded January 11, 1956
Genre Rockabilly
Length 2:31
Label RCA Victor
Songwriter(s) Aaron Schroeder Bill Peppers Claude Demetrius Hal Blair
Producer(s) Steve Sholes




Elvis Presley – I Was the One Lyrics
[Verse 1]
I was the one who taught her to kiss
The way that she kisses you now
And you know the way she touches your cheek
Well, I taught her how
[Verse 2]
I was the one who taught her to cry
When she wants you under her spell
The sight of her tears drives you out of your mind
I taught her so well
[Pre-Chorus]
And then one day, I had my love
As perfect as could be
She lived, she loved, she laughed, she cried
And it was all for me
[Chorus]
I'll never know who taught her to lie
Now that it's over and done
Who learned the lesson when she broke my heart?
I was the one
[Pre-Chorus]
And then one day, I had my love
As perfect as could be
She lived, she loved, she laughed, she cried
And it was all for me
[Chorus]
I'll never know who taught her to lie
Now that it's over and done
Who learned the lesson when she broke my heart?
I was the one