Unveiling the Legendary Boots Randolph – Yakety Sax and Its Musical Journey
Are you ready to dive into the world of captivating tunes and foot-tapping rhythms? Look no further! In this article, we're about to unravel the mesmerizing story behind "Boots Randolph – Yakety Sax." Brace yourself for a musical journey that will leave you humming and swaying to the beat.
The Melodic Marvel of "Boots Randolph – Yakety Sax"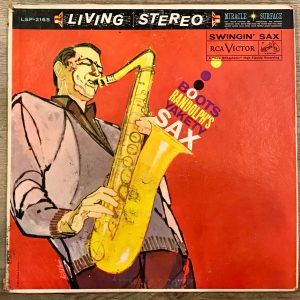 Picture this: you're transported to a lively honky-tonk joint, where the music takes center stage and your feet can't help but tap along. That's the magic of "Boots Randolph – Yakety Sax." This iconic instrumental piece, recorded on 1963, is a true gem in the world of country music. Crafted by the brilliant songwriter Spider Rich and Boots Randolph, and skillfully produced by Fred Foster, the track found its home in the album "Yakety Sax !".
The Story Behind the Song
"Yakety Sax" found its home in Randolph's album "Yakety Sax," released in 1963. Produced by the legendary Chet Atkins, the album featured a collection of toe-tappin' tunes that showcased Boots Randolph's virtuosity on the saxophone. The song quickly climbed the charts, securing a spot in the Top 40 of the Billboard Hot 100. Its unmistakable melody and feel-good vibes resonated with audiences, making it an instant classic.
The Vibrant Beat and Its Significance
"Yakety Sax" is more than just a catchy tune; it's a musical embodiment of joy and liveliness. The spirited saxophone melodies capture the essence of a carefree dance, inviting listeners to embrace the rhythm of life. The song's infectious energy has earned it a special place in the hearts of country music enthusiasts across the globe.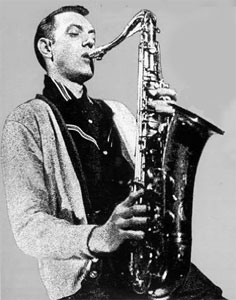 A Glimpse into Boots Randolph's Musical Journey
Boots Randolph, a virtuoso saxophonist, carved his name into the annals of country music history. With a career spanning decades, Randolph's unique blend of jazz and country melodies was a breath of fresh air for music lovers. His ability to infuse his saxophone with raw emotion made him a standout artist, and "Yakety Sax" showcased his unparalleled talent, earning him a rightful place among the greats.




Chet Atkins' Take on "Yakety Sax" – Yakety Axe
Speaking of legends, let's talk about Chet Atkins' rendition of "Yakety Sax" titled "Yakety Axe." This version adds a fresh twist to the timeless classic. Atkins, known for his guitar playing style, brought his own flavor to the table while paying homage to the original. "Yakety Axe" stands as a testament to the song's enduring appeal, as it seamlessly bridges generations with its vibrant melodies.
In conclusion, "Boots Randolph – Yakety Sax" is more than just a song; it's a musical journey that encapsulates the spirit of country music. With its lively beats, unforgettable melodies, and rich history, this iconic track continues to captivate audiences worldwide. So next time you're in the mood for a tune that will lift your spirits and set your feet in motion, press play on "Yakety Sax" and let the music carry you away!
Chet Atkins And Boots Randolph – Yakety Sax on Jimmy Dean Show 1967