Stan Hitchcock's 'She's Looking Good': A Song for Every Occasion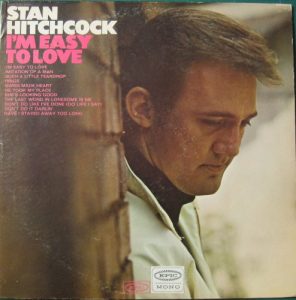 Introduction
If you're a fan of classic country music, you've probably heard of Stan Hitchcock's hit song «She's Looking Good.» This song was released in June 1967 and quickly became a fan favorite. In this article, we'll take a closer look at the song, its meaning, and the artist behind it.
About the Song
«She's Looking Good» was written by Autry Inman and released in 1967 from the Epic label. The song was included in Hitchcock's album «I'm Easy To Love» Epic 1967. It's a classic country song that tells the story of a man who is in love with a woman who is looking good. The song has a catchy melody and a memorable chorus that will have you singing along in no time.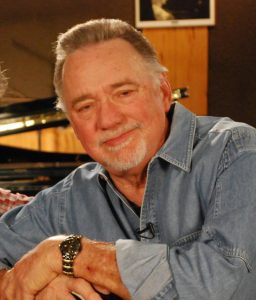 The Artist: Stan Hitchcock
Stan Hitchcock was born on March 21, 1936, in Pleasant Hope, near Kansas City, Missouri, USA. He was taught to play the guitar as a boy and first appeared on a local talent show in 1948. After completing his education, he enlisted in the US Navy where he formed a country band that entertained on ship and at various countries the ship visited including Japan. When he was discharged four years later, he became involved with the Good Samaritan Boys Ranch, an organization that aimed to help neglected and homeless children. Hitchcock sang gospel music over various radio stations to raise funds for the project. He made his first recordings in 1961 for Don Law at Columbia Records but failed to gain his first chart entries, 'She's Looking Good' and 'Rings', until he moved to the Epic label in 1967.
The Meaning of «She's Looking Good»
«She's Looking Good» The song appears to be about a person who is concerned about the changes in someone they care about. The lyrics suggest that the person they are singing about is constantly changing their appearance and seeking something new. The singer is worried that this person will eventually find what they are looking for, which could lead to the end of their relationship. The song conveys a sense of insecurity and fear of losing the person they love to someone or something else.
Conclusion
«She's Looking Good» is a classic country song that has stood the test of time. It's a song about love and the joy that it brings. Stan Hitchcock's performance of the song is memorable, and the melody and lyrics will stay with you long after you've heard it. If you're a fan of classic country music, this song is a must-listen
Stan Hitchcock – She's Looking Good, Live on Porter Weagoner Show 1967
Stan Hitchcock – She's Looking Good Lyrics
Ev'rybody that we meet
Says she's lookin' good
There's no doubt about it
She's lookin' good
There's just one thing that worries me
It began this way before
She's lookin' good and I'm afraid she'll find
What she's lookin' for
There was a time her love was mine
And I was her whole world
But from time to time she'll change her mind
Then she's another girl
She'll paint her face and comb her hair
A creature I adore
And I die inside, afraid she'll find
What she's lookin' for
Ev'rybody that we meet
Says she's lookin' good
There's no doubt about it
She's lookin' good
There's just one thing that worries me
It began this way before
She's lookin' good and I'm afraid she'll find
What she's lookin' for