The Story Behind Roy Clark's Grammy-Winning Hit: Alabama Jubilee
Introduction
Are you a fan of classic country music? If so, you've probably heard of Roy Clark's «Alabama Jubilee.» This song is a classic in the country music genre and has been enjoyed by fans for decades. In this article, we'll take a closer look at the song, including its history, meaning, and the artist behind it.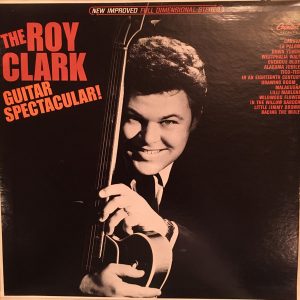 History
«Alabama Jubilee» is a song written by George L. Cobb with lyrics by Jack Yellen. The first known recording was by comedians Collins & Harlan in 1915. The song is considered an American standard and is a popular marching band song. Roy Clark, released a version of the song on his album «The Roy Clark Guitar Spectacular» in 1965. A 1983 instrumental version by Roy Clark won the Grammy Award for Best Country Instrumental Performance.
Meaning
«Alabama Jubilee» is an upbeat song that celebrates life and good times. The lyrics describe a party in Alabama where people are dancing and having a good time. The song is a celebration of the joy and happiness that can be found in life, even in difficult times.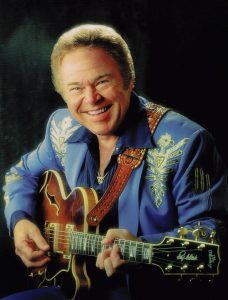 Roy Clark
Roy Clark was an American singer and musician who was known for his skills on the guitar and banjo. He was a regular on the television show «Hee Haw» and was inducted into the Country Music Hall of Fame in 2009. Clark had many hits throughout his career, including «Yesterday, When I Was Young» and «Thank God and Greyhound.»




Roy Clark – Alabama Jubilee Lyrics
You ought to see deacon Jones
When he rattles the bones,
Old parson Brown foolin' 'roun like a clown,
Aunt Jemima who is past eighty three,
Shoutin' «I'm full o' pep!
Watch yo' step!, watch yo' step!
One legged Joe danced aroun' on his toe,
Threw away his crutch and hollered, «let 'er go!»
Oh, honey, hail! hail! the gang's all here
For an Alabama jubilee
Mandolins, violins,
Hear the darkies tunin' up, the fun begins,
Come this way, don't delay,
Better hurry, honey dear, or you'll be missin'
Music sweet, rag-time treat,
Goes right to your head and trickles to your feet,
It's a reminder, a memory finder
Of nights down in old Alabam'.
Hear that flute, it's a beaut,
And the tunes it's tootin', tootsie, ain't they cute?
Let's begin, it's a sin,
To be missin' all this syncopated music!
Oh, you Jane, once again
Give your legs some exercise to that refrain,
Boy, that's what makes me so dreamy and takes me
Back home to my old Alabam'.