"Discover the Meaning and History Behind Barbara Mandrell's "Hold Me""
If you're a fan of classic country music, you've likely heard Barbara Mandrell's hit song "Hold Me." This timeless love ballad has stood the test of time, and its beautiful lyrics and melody have captivated listeners for decades. In this article, we'll explore the meaning and history behind "Hold Me" and why it continues to be a beloved song among country music fans.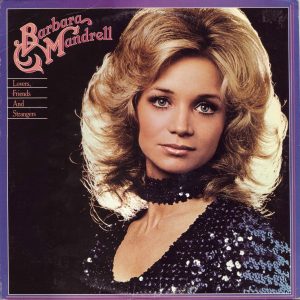 Firstly, "Hold Me" was written by Glenn Ray, and it was produced by Tom Collins. The song was included in Barbara Mandrell's album "Lovers, Friends and Strangers," which was released in 1977. The album was a commercial success, and "Hold Me" quickly became one of its most popular tracks.
In terms of success, "Hold Me" reached number 12 on the Billboard Hot Country Singles chart in 1977, cementing its place as a classic country music hit.
The song tells the story of a couple deeply in love, and the lyrics express the desire to hold onto that love and never let go. Lines like "hold me like you'll never let me go" and "keep me in your heart, never let me depart" perfectly capture the feeling of wanting to be with someone forever. The song's melody is also beautiful, with its slow, romantic tempo and soulful guitar riffs.
So why does "Hold Me" continue to be a beloved song among country music fans? One reason is its universal theme of love and commitment. Everyone wants to find that special someone and hold onto them forever, and "Hold Me" expresses that desire perfectly. Additionally, Barbara Mandrell's powerful vocals and emotional delivery add a depth of feeling to the song that resonates with listeners.
In conclusion, "Hold Me" is a classic country music love song that has stood the test of time. Its beautiful lyrics, soulful melody, and universal theme of love have made it a beloved hit among country music fans for over three decades. Whether you're a longtime fan or just discovering the song for the first time, "Hold Me" is a timeless classic that is sure to touch your heart.
"Barbara Mandrell: A Trailblazer in Country Music"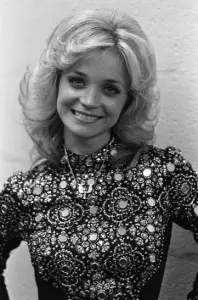 Aside from "Hold Me," Barbara Mandrell is also known for her groundbreaking career in country music. She was one of the first female country music stars to achieve significant commercial success, paving the way for other women in the genre. Over the course of her career, she won numerous awards and accolades, including two CMA Entertainer of the Year awards. Her contributions to country music are immeasurable, and she continues to be a beloved figure in the genre to this day.




Barbara Mandrell – Hold Me Lyrics
Hold me
Let me be a little girl again
Don't want a lover now…I need a friend
And a warm, safe place to be
Hold me
Don't want to talk…and I don't want to smile
I only want to hide…and rest awhile
And have you holdin' me
Bridge:
I don't want to think about the world outside your arms
And everything it calls on me to do
I'm all out of giving….let me take for just a minute
Sometimes I need to be a baby too…and have you
Hold me
Let me be a little girl again
Don't want a lover now…I need a friend
And a warm, safe place to be
Hold me
Don't want to talk…and I don't want to smile
I only want to hide…and rest awhile
And have you holdin' me
Just hold me
Don't want to talk…and i don't want to smile
I only want to hide…and rest awhile
And have you holdin' me