Razzy Bailey – Friends: A Timeless Country Music Gem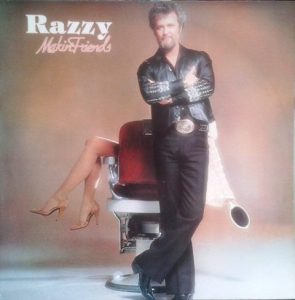 Picture this: it's a warm summer evening, and you're sitting on your porch, savoring the sweet melodies of country music. As the sun sets, you find yourself humming along to a classic tune called «Friends» by the legendary Razzy Bailey. In this article, we delve into the fascinating story behind this beloved country song that has captivated hearts for decades.
The Background Story
«Friends» was recorded by Razzy Bailey and released in 1981 as part of his album «Friends.» Written by Danny Morrison and Johnny Slate. Produced by Bob Montgomery, this track instantly struck a chord with country music enthusiasts, capturing the essence of true friendship in its heartfelt lyrics.
Exploring the Song's Message
«Friends» carries a timeless message that resonates with people from all walks of life. The song speaks to the deep bonds we form with the people we hold dear, emphasizing the importance of trust, loyalty, and support in any relationship. Through its soulful melodies and heartfelt lyrics, Razzy Bailey paints a vivid picture of the significance of true friendship, reminding us of the value of those special connections that stand the test of time.
Reaching the Pinnacle of Success
Upon its release, «Friends» quickly climbed the charts, earning a prominent place in country music history. The song reached the top spot on the Billboard Hot Country Singles chart, solidifying Razzy Bailey's status as a revered country music artist. Its heartfelt lyrics, paired with Razzy's distinctive vocals, struck a chord with listeners across the nation, ensuring its enduring popularity.
The Enduring Legacy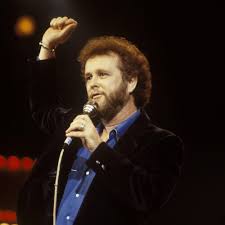 Decades have passed since the release of «Friends,» but its impact continues to be felt in the world of country music. This timeless masterpiece reminds us of the power of music to touch our souls, evoke emotions, and unite us as a community. Whether you're a longtime fan of Razzy Bailey or a newcomer to country music, «Friends» stands as a testament to the genre's ability to transcend time and leave an indelible mark on our hearts.
As you reflect on the soothing melodies and heartfelt lyrics of Razzy Bailey's «Friends,» let the music transport you to a place of warmth, nostalgia, and the joy of true friendship. With its enduring popularity and timeless appeal, this country music gem will continue to touch the lives of listeners for generations to come.
In conclusion, «Friends» by Razzy Bailey remains an iconic country music anthem, with its powerful message and soulful melodies captivating audiences worldwide. Its chart-topping success, heartfelt lyrics, and timeless appeal have solidified its place in the hearts of country music lovers. So, sit back, relax, and allow the soothing sounds of Razzy Bailey's «Friends» to transport you to a world where friendship and music intertwine to create lasting memories.
Razzy Bailey – Friends Lyrics
You were always there to talk to
And I was always hanging around
You were always there to pick me up
After love let me down
I never would have made it without you
I almost made it too late to see
All the time I was leaning on you
You were leaning on me
Friends
That's what we've been
Is friends
Through thick and thin
We've been friends and our love begins
And who makes better lovers than friends
Friends should always be something special
You never know where friendship will lead
We aere sailing high on the sea of love
And forever will be
Friends
That's what we've been
Is friends
Through thick and thin
We've been friends and our love begins
And who makes better lovers than friends
Friends
That's what we've been
Is friends
Through thick and thin
We've been friends and our love begins
And who makes better lovers than friends