Unveiling the Story Behind Dolly Parton's «Jolene»
Are you a fan of country music? If you are, you've probably heard of the iconic song «Jolene» by Dolly Parton. But do you know the fascinating story behind this timeless classic? In this article, we'll dive into the details of this song, its origins, and what made it such a standout hit in the world of country music.
The Making of «Jolene»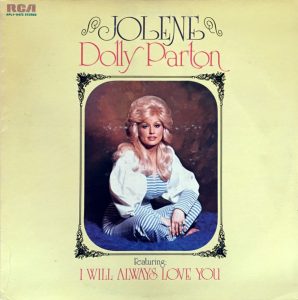 «Dolly Parton – Jolene» is a song that has captured the hearts of music lovers for decades. This timeless track was recorded in 1973 and was written by none other than Dolly Parton herself. The song was produced by Bob Ferguson and was featured on Dolly's album «Jolene.» Let's take a closer look at the song's journey and its impact on the charts.
Chart-Topping Success
When «Jolene» was released, it quickly made its mark on the music scene. The song reached the number one spot on the Billboard Hot Country Songs chart and secured a place in the hearts of country music enthusiasts. It's no wonder that this song is considered one of Dolly Parton's most significant contributions to the genre.
The Meaning of «Jolene»
The lyrics of «Jolene» tell a story of love and insecurity. Dolly Parton's soulful voice portrays the anguish of a woman pleading with another, Jolene, not to steal her man. The song's emotional depth and vulnerability have resonated with listeners of all ages, making it a beloved country ballad that continues to touch the soul.
Dolly Parton – A Country Music Legend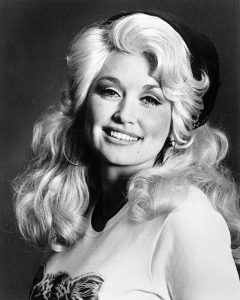 Dolly Parton's musical journey is as captivating as her songs. With a career spanning over five decades, she has become a country music icon. Dolly's unique voice and heartfelt songwriting have earned her numerous awards and accolades, making her one of the most influential artists in the genre.
In conclusion, «Dolly Parton – Jolene» is more than just a country music classic; it's a heartfelt tale of love, loss, and vulnerability. Dolly Parton's remarkable career, coupled with her talent for storytelling, has solidified her place in the pantheon of country music legends. Whether you're a longtime fan or a newcomer to her music, «Jolene» is a song that will continue to resonate with country music enthusiasts for generations to come.
So next time you find yourself humming along to the haunting melody of «Jolene,» remember the story behind this country music gem, and the enduring legacy of Dolly Parton in the world of music.
Dolly Parton – Jolene Lyrics
[Guitar Introduction]
[Chorus]
Jolene, Jolene, Jolene, Jolene
I'm beggin' of you, please don't take my man
Jolene, Jolene, Jolene, Jolene
Please don't take him just because you can
[Verse 1]
Your beauty is beyond compare
With flaming locks of auburn hair
With ivory skin and eyes of emerald green
Your smile is like a breath of spring
Your voice is soft like summer rain
And I cannot compete with you, Jolene
[Verse 2]
He talks about you in his sleep
And there's nothing I can do to keep
From crying when he calls your name, Jolene
And I can easily understand
How you could easily take my man
But you don't know what he means to me, Jolene
[Chorus]
Jolene, Jolene, Jolene, Jolene
I'm begging of you, please don't take my man
Jolene, Jolene, Jolene, Jolene
Please don't take him just because you can
[Verse 3]
You could have your choice of men
But I could never love again
He's the only one for me, Jolene
I had to have this talk with you
My happiness depends on you
And whatever you decide to do, Jolene
[Chorus]
Jolene, Jolene, Jolene, Jolene
I'm begging of you, please don't take my man
Jolene, Jolene, Jolene, Jolene
Please don't take him even though you can
Jolene, Jolene