Charley Pride – The Easy Part's Over: A Timeless Country Music Classic
Are you a fan of country music and looking to explore the captivating world of Charley Pride's iconic hits? Today, we'll dive into one of his timeless classics, "The Easy Part's Over," a song that beautifully encapsulates the essence of country music storytelling. Join us as we unravel the journey behind this unforgettable melody and learn more about the legendary artist himself.
The Story Behind "The Easy Part's Over"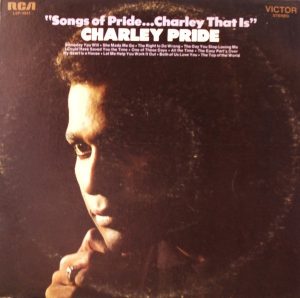 Recorded in January 2, 1968, "The Easy Part's Over" was written by
Jerry Foster And Bill Rice and produced by Chet Atkins, Jack Clement and Bob Ferguson. It found its place in Charley Pride's album "Songs of Pride…Charley That Is", becoming an instant favorite among country music enthusiasts. It reached number 2 on US Hot Country Songs (Billboard), also number 2 on Canadian RPM Country Tracks.
The Meaning and Theme
"The Easy Part's Over" delves into the familiar theme of heartbreak and moving on after a failed relationship. The song follows the story of a person coming to terms with the end of a love affair and acknowledging that the hardest part is not the heartbreak itself, but the process of healing and starting anew. With its evocative lyrics and heartfelt melodies, the song resonates with anyone who has experienced the bittersweet journey of love and loss.
Charley Pride – A Trailblazer in Country Music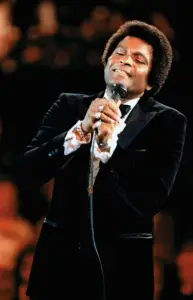 Charley Pride, a true legend in country music, emerged as a trailblazer during a time when the genre was predominantly dominated by artists of a different background. Charley's smooth baritone voice and incredible talent quickly won over the hearts of fans worldwide. Over the course of his career, he achieved an impressive 30 number one hits and received numerous accolades for his contributions to the genre.
Exploring Charley Pride's Musical Journey
Throughout his illustrious career, Charley Pride's unique voice and soulful performances connected with listeners on a profound level. He seamlessly blended traditional country elements with his distinct style, making each song a heartfelt expression of life's joys and sorrows. His enduring legacy continues to influence aspiring artists and remains an integral part of country music's rich history.
Maximizing User Engagement
Now that we've uncovered the captivating story behind "The Easy Part's Over" and glimpsed into the incredible career of Charley Pride, it's evident why this classic piece of country music has stood the test of time. Its emotionally charged narrative and Charley's mesmerizing vocals create a lasting impression on listeners of all ages. Whether you're a seasoned country music enthusiast or just discovering the magic of this genre, "The Easy Part's Over" is a must-add to your playlist.
So, grab your headphones and immerse yourself in the heartfelt lyrics and timeless melody of "The Easy Part's Over." Let the soothing sounds of Charley Pride's music transport you to a place where emotions run deep and stories come to life.
As we conclude this musical journey, we hope you've gained a deeper appreciation for Charley Pride's artistry and the lasting impact of "The Easy Part's Over" on the country music landscape. Remember to keep exploring and cherishing the treasure trove of country music classics that continue to resonate with our hearts.
Let the magic of country music guide your soul through every verse and chorus, and may the legacy of Charley Pride live on forever through the timeless melodies he gifted to the world. Happy listening!
Charley Pride – The Easy Part's Over Lyrics
The easy part's over now it's time to cry the easiest part of all was saying goodbye
The easy part's over now and you are gone now comes the hardest part living alone
Time is the only friend that I have left here with me
How can those healing hands of time erase your memory
The easy part's over now we've come to the end
The easy part's over now and the hard part begins
Time is the only friend that I have left here with me
How can those healing hands of time erase your memory
The easy part's over now we've come to the end
The easy part's over now and the hard part begins