Buck Owens – Cadillac Lane: Cruising Through Country Melodies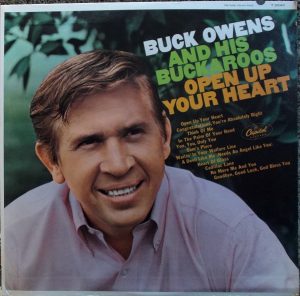 In the vast landscape of country music, Buck Owens stands tall as a pioneer, and «Cadillac Lane» is a gem in his musical crown. Released on 1966, this timeless piece was penned by Buck Owens and Red Simpson, and produced by Ken Nelson, finding its home in the album «Open Up Your Heart,» Capitol 1966. Let's take a joyride through the melodies of «Cadillac Lane» and explore the heart and soul behind this classic.
Buck Owens – A Country Maestro
Buck Owens, a luminary in the country music scene, carved his legacy with a distinctive sound that blended honky-tonk and the Bakersfield sound. With a career spanning 60 years, Owens left an indelible mark on the genre, earning 21 number 1 in country music.
Behind the Song – Cadillac Lane Chronicles
«Cadillac Lane» is more than a song; it's a journey through life's highways and byways. The lyrics paint a vivid picture of love, heartache, and the open road. With its upbeat tempo and twangy guitar riffs, the song captures the essence of classic country storytelling.
Unraveling the Meaning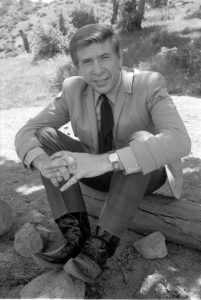 At its core, «Cadillac Lane» explores the thrill of cruising through life's twists and turns, much like a joyous ride down an endless road. It's a celebration of love, freedom, and the simple joys found in the rhythm of a well-played tune.
Buck Owens' Enduring Legacy
Buck Owens' impact on country music extends beyond his chart successes. His soulful voice and innovative style continue to inspire artists today, ensuring that the echoes of his music resonate through the generations.
In conclusion, «Buck Owens – Cadillac Lane» isn't just a song; it's a journey through the heart of country music. Hop in, turn up the volume, and let the timeless melodies of Buck Owens take you on a ride down Cadillac Lane.
Buck Owens – Cadillac Lane lyrics
[Verse 1]
I wish I was a rich man a living on Cadillac lane
Then I'd tour the world in a great big shiny plane
I'd go to all the famous places like Italy, Rome, and Spain
[Refrain]
If I was a rich man a living on Cadillac lane
[Verse 2]
I wish I was a rich man a living on Cadillac lane
I'd had my own private car on some big railroad train
I'd never have to work again for the doggone thing
[Refrain]
If I was a rich man a living on Cadillac lane
[Instrumental Break]
[Verse 3]
Well there's a lotta rich people living on Cadillac lane
Eating caviar and a drinking pink champagne
But I've got your love and to me that's everything
[Refrain]
And I'm not so sure about the people on Cadillac lane
[Verse 1]
I wish I was a rich man a living on Cadillac lane
Then I'd tour the world in a great big shiny plane
I'd go to all the famous places like Italy, Rome, and Spain
[Refrain]
If I was a rich man a living on Cadillac lane
But who needs to be a rich man living on Cadillac Lane