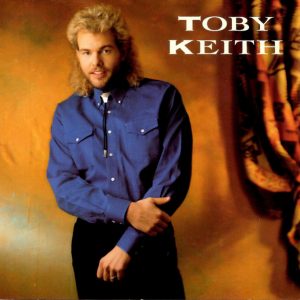 "Wish I Didn't Know Now" is a song written and recorded by American country music singer Toby Keith. It was released in February 1994 as the fourth and final single from his self-titled debut album. The song peaked at number 2 on the U.S. Billboard Hot Country Songs chart, and at number 17 on the Canadian RPM Country Tracks chart.
The music video was directed by Marc Ball, and was filmed in black and white. It features Keith singing the song in a dark house, while raining outside. Scenes also feature him, socializing with a girlfriend, and at times, other couples, and bar patrons. It premiered on CMT on March 2, 1994, where they named it a "Hot Shot" video of the week.
Debuted at number 54 on the US Billboard Hot Country Singles & Tracks chart dated March 19, 1994. It charted for twenty weeks on that chart, and peaked at number 2 for the week of May 28, 1994, behind Tim McGraw's "Don't Take the Girl".




From the album Toby Keith
B-side "Under the Fall"
Released February 28, 1994
Genre Country
Label PolyGram/Mercury 858290
Songwriter(s) Toby Keith
Producer(s) Nelson Larkin and Harold Shedd
Toby Keith – Wish I Didn't Know Now Lyrics
I never ask you where your goin',
I never ask you where you've been
I've never called and checked your story,
When you stayed out with all your freinds
I've never tried to catch you lyin',
I didn't want to know the truth
I'd rather go on lovin' blind girl,
Than go on lovin' without you
I wish I didn't know now what I didn't know then
I wish I could start this whole thing over again
I'm not sayin' it's you,
You could never be true
I just don't wanna know how it ends
You'd still have my heart in the palm of your hands
I'd still look like a fool in front of your freinds
Yeah, I wish somehow I didnt know now what I didn't know then
I've always said what I don't know
Couldn't hurt as bad as leavin' you
Turns out I knew what I was thinkin',
It ain't an easy thing to do,
Well I guess I should be goin'
I sure found out too much to stay,
Please don't say your sorry
I might wait another day
I wish I didn't know now what I didn't know then
I wish I could start this whole thing over again
I'm not sayin' it's you,
You could never be true
I just don't wanna know how it ends
You'd still have my heart in the palm of your hands
I'd still look like a fool in front of your freinds
Yeah, I wish somehow I didnt know now what I didn't know then
You'd still have my heart in the palm of your hand
I'd still look like a fool in front of your freinds
Yeah, I wish somehow I didn't know now what I didn't know then
Yeah, I wish somehow I didn't know now what I didn't know then