Exploring "Tammy Wynette and George Jones – We Loved It Away"
Are you a fan of heart-touching country melodies that can transport you to a different time and place? If so, you're in for a treat as we delve into the timeless ballad "We Loved It Away" by the legendary Tammy Wynette and George Jones. This song isn't just music; it's an emotional journey that captures the essence of country storytelling at its finest.
A Look into the Song's Background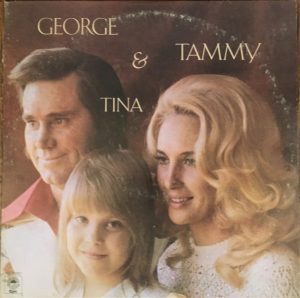 "We Loved It Away" was released in 1974 and was the last single released by the duo before their divorce in 1975. The song was composed by George Richey and Carmol Taylor and produced by Billy Sherrill. It was included in the album "George & Tammy & Tina" and reached number 8 on the Billboard country survey.
The song's lyrics tell the story of a couple whose friends told them they would never make it, but they loved each other so much that they were able to overcome the odds. The chorus goes:
We loved it away, every night and day
We loved it away, all the hurtin' and pain
We loved it away, every time they said it wouldn't last
We loved it away, we loved it away
The song's message is one of hope and perseverance, even in the face of adversity. It's a testament to the power of love and the ability of two people to overcome any obstacle if they truly love each other.
The Journey of Tammy Wynette and George Jones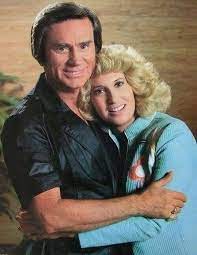 Tammy Wynette and George Jones, individually acclaimed in their own rights, embarked on a musical journey that later intertwined. , were married from 1969 to 1975, and their relationship was tumultuous, to say the least. They were known for their fiery personalities and self-destructive tendencies, which ultimately led to their divorce. However, their love for each other was undeniable, and they continued to perform together even after their separation.
Wynette's angelic voice and Jones' rich timbre left an indelible mark on the country music landscape. Their collaboration on "We Loved It Away" was a harmonious union that showcased their vocal prowess and emotional depth.
Unveiling the Song's Message
At its core, "We Loved It Away" tells a tale of love's endurance and the bittersweet process of moving on. The song's narrative revolves around the aftermath of a love that once burned bright but eventually faded. Wynette and Jones's voices blend seamlessly, conveying the complexities of emotions that come with bidding farewell to a cherished romance. The song's delicate melodies and poignant lyrics offer solace to those who have experienced similar heartaches.
Conclusion
As you listen to "We Loved It Away," let the soothing melodies and evocative lyrics transport you to a realm where emotions run deep and memories linger. It's a testament to the artistry of Tammy Wynette, George Jones, and their ability to capture the human experience through their music. So, take a moment to immerse yourself in this classic, and let its beauty resonate with your soul.
In conclusion, "Tammy Wynette and George Jones – We Loved It Away" isn't just a song; it's a testament to the power of country music to tell stories that touch our hearts. The collaboration between these two iconic artists produced a timeless piece that continues to resonate with fans young and old. As you listen to the heartfelt lyrics and melodic harmonies, remember that country music has a unique way of speaking to our emotions and reminding us of the shared experiences that connect us all.
Tammy Wynette and George Jones – We Loved It Away Lyrics
All my friends told me, we'd never make it
That love to you was just a game you played
And I'll admit at times we had rough goin'
But in each other's arms, we loved it away
And I've been told, my love could never hold you
To tie it down's a price you'd never pay
And I'll admit there's times when you got restless
But in each other's arms, we loved it away
Step by step, we walked the road together
Hand in hand love grew more everyday
When trouble came we held on to each other
And in each other's arms, we loved it away
And in each other's arms, we loved it away