Discover the Timeless Charm of Steve Wariner's "You Can Dream of Me"
Introduction:
If you're a country music enthusiast or simply looking for a heartfelt tune to uplift your spirits, Steve Wariner's "You Can Dream of Me" is a song that should be on your radar. Released in November 16, 1985, this iconic country hit captures the essence of Wariner's soulful voice and songwriting prowess. In this article, we delve into the story behind the song, its talented creator, and the emotional journey it takes listeners on.
Unveiling the Song's Origins and Success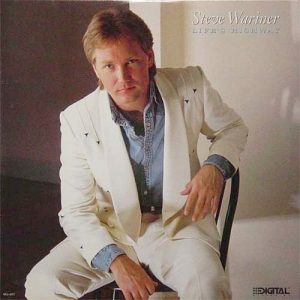 "You Can Dream of Me" was written by Steve Wariner and John Hall, and recorded by Steve Wariner for his "Life's Highway" album. The song was produced by Tony Brown and Jimmy Bowen, who skillfully enhanced its heartfelt message with impeccable production values. Upon its release, "You Can Dream of Me" achieved significant success, soaring to number 1 on US Hot Country Songs (Billboard), also number 1 on Canadian RPM Country Tracks, captivating audiences with its powerful lyrics and melodic charm.
Embracing the Essence of "You Can Dream of Me"
At its core, "You Can Dream of Me" is a heartfelt ballad that resonates with listeners on a deep emotional level. The song's lyrics depict a tale of longing and devotion, where Wariner's soulful voice brings the narrative to life. As the melody unfolds, the listener is transported into a world of dreams and hope, where the power of love conquers all obstacles.
Relishing Steve Wariner's Musical Journey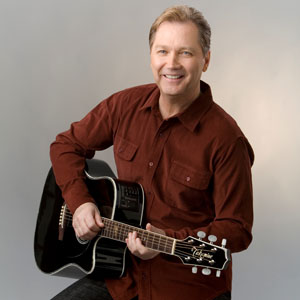 Steve Wariner, a renowned figure in the country music scene, has left an indelible mark on the genre throughout his career. With his versatile talent as a singer, songwriter, and musician, Wariner has consistently delivered exceptional country hits. "You Can Dream of Me" showcases his ability to craft a timeless song that touches the hearts of fans worldwide, solidifying his place as a country music icon.
Connecting with the Song's Essence
As a listener, "Steve Wariner – You Can Dream of Me" invites you to embrace the song's essence fully. Whether you find solace in the lyrics, resonate with the melody, or connect with Wariner's emotional delivery, this classic country hit has the power to evoke a wide range of emotions. Its universal message of love, dreams, and devotion stands the test of time, ensuring its place in the hearts of country music enthusiasts for years to come.
Conclusion:
Steve Wariner's "You Can Dream of Me" epitomizes the charm and emotional depth that country music is known for. Through its captivating lyrics, melodic beauty, and Wariner's exceptional talent, the song resonates with listeners on a profound level. Whether you're a long-time fan of country music or discovering the genre for the first time, this timeless hit is a must-listen. Immerse yourself in the heartfelt journey of "You Can Dream of Me" and let its enchanting melodies and meaningful lyrics captivate your soul.
Steve Wariner – You Can Dream of Me Lyrics
Well, I've heard it said
"The grass is always greener"
We want what we can't have or so it seems
When I looked at you
The world never looked any sweeter
And I go home to her and see you in my dreams
So if you want someone to fill your wakin' hours
With a love that is real, baby
I'm still not free
If you think you could fall for a telephone call
And some flowers
If you're dreamin' of someone
You can dream of me
When the stars are out
Sometimes I still can remember
The clear September night we first met
Through the fall
I never looked at another
Then the winter came how quickly we forget
So if you want someone to fill your wakin' hours
With a love that is real
Baby, I'm still not free
If you think you could fall for a telephone call
And some flowers
If you're dreamin' of someone
You can dream of me
Dream of me
I'll be dreamin' of you
I'll never forget how you told me
That your heart was taken too, you said
If you want someone to fill your wakin' hours
With a love that is real
Baby, I'm still not free
If you think you could fall for a telephone call
And some flowers
If you're dreamin' of someone
You can dream of me
I'll be dreaming of you, babe
You can dream of me