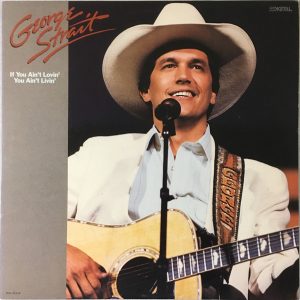 «Baby Blue» is a song written by Aaron Barker, and recorded by American country music artist George Strait. It was released in April 1988 as the second single from his album If You Ain't Lovin' You Ain't Livin'. It was a number-one hit in the United States, while it peaked at number 3 in Canada.
Kevin John Coyne of Country Universe gave the song an A grade, calling it «another one of Strait's smoothest pop performances, with just enough country touches in the production to keep his traditionalist credentials intact.» Coyne states that «taken literally as a love gone wrong song, it's a beautiful piece of work.»




From the album If You Ain't Lovin' You Ain't Livin'
B-side «Back to Bein' Me»
Released April 25, 1988
Recorded September 29, 1987
Genre Country
Length 3:32
Label MCA 53340
Songwriter(s) Aaron Barker
Producer(s) Jimmy Bowen, George Strait
George Strait – Baby Blue Lyrics
She looked so much like a lady, but she was so much like a child.
A devil when she held me close, an angel when she smiled.
She always held it deep inside, but somehow I always knew
She's go away when the grass turned green and the sky turned baby blue.
[Chorus:]
And baby blue was the color of her eyes.
Baby blue like the Colorado skies.
Like a breath of spring, she came and left,
And I still don't know why,
So here's to you and whoever holds my baby blue tonight.
She brought colors to my life that my eyes had never touched.
And when she taught me how to care, I never cared so much.
I try not to think of her, but I fall asleep and do,
And drift off where the grass is green and the sky is baby blue.
[Chorus 2x]
[Chorus]