Exile – I Could Get Used to You: Exploring the Captivating Country Melody
Introduction:
Welcome to the captivating world of country music! In this article, we will delve into the timeless beauty of Exile's classic hit, «I Could Get Used to You.» Released in November 1985, this heartfelt song is a gem in the country music genre. Join us as we unravel the essence of this soulful melody and its significance in the hearts of country music enthusiasts worldwide.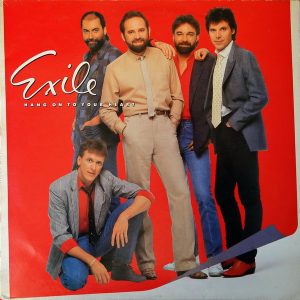 Overview:
Written by J.P. Pennington and Sonny LeMaire, «Exile – I Could Get Used to You» holds a special place in the hearts of country music fans. It was featured in the album «Hang On to Your Heart,» produced by Buddy Killen. This melodic masterpiece soared to impressive heights, climbing the charts and capturing the attention of music lovers everywhere. It reached number 1 on US Hot Country Songs (Billboard), also number 1 on Canadian RPM Country Tracks.
The Intriguing Story Behind the Song:
«I Could Get Used to You» is a beautiful portrayal of love and the joy it brings when two hearts find solace in each other's company. The lyrics capture the essence of falling in love and cherishing the feeling of familiarity that comes with a deep connection. As the song progresses, Exile's smooth vocals intertwine with the heartfelt lyrics, creating a mesmerizing musical experience.
Exploring the Melodic Journey:
The song, with its soothing melodies and catchy rhythm, transports listeners to a place of pure emotion. From the moment the first chord is struck, you'll find yourself captivated by the warm and inviting sound. Exile's harmonies blend seamlessly, bringing the heartfelt lyrics to life and creating a comforting atmosphere.
Understanding the Country Music Influence:
Country music has a unique ability to resonate with listeners on a deeply personal level. With its roots deeply embedded in American culture, this genre tells stories of love, heartbreak, and the simple joys of life. «Exile – I Could Get Used to You» is a shining example of country music's ability to evoke emotion and touch the hearts of millions.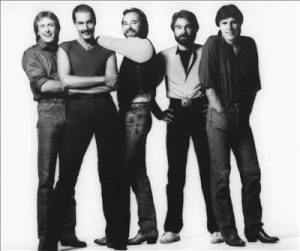 Conclusion:
As we conclude our exploration of Exile's enchanting hit, «I Could Get Used to You,» we hope you've experienced the magic and depth of this beautiful country melody. This timeless song reminds us of the power of love and the comfort found in sharing life's journey with someone special. Whether you're a country music aficionado or a casual listener, «I Could Get Used to You» is sure to leave an indelible mark on your heart.
Remember to keep your eyes and ears open for more delightful country music stories and melodies that touch the soul. Stay tuned for our next adventure into the captivating world of country music.
Exile – I Could Get Used to You Lyrics
Girl, you know it wouldn't take much
Just one little bitty touch from you
You could make me feel so fine
If you're so inclined to
If you feel like dancing
Let it show
Tell me anything
But please don't say no
I could get used to you
Oh, darling, you're so fine
I could grow accustomed to
Your body layin' right next to mine
If you would walk on my way
Girl, I'd give my heart away to you
Dancing all through the night
Holding each other tight
Darling that's what I'd like to do with you babe
I could get used to you
Oh, darling, you're so fine
I could grow accustomed to
Your body layin' right next to mine
I could get used to you
Oh, darling, you're so fine
I could grow accustomed to
Your body layin' right next to mine
I could get used to you
Oh, darling, you're so fine
I could grow accustomed to
Your body layin' right next to mine
I could get used to you