SWING POST OFFICIAL – Swinging Country June 10
10: AM- 12: PM CDT USA 🇺🇸 @ KSSLFM.COM
Howdy YA'LL Once again Here's an episode ya don't want to miss!!!
It will Kick off Swinging with a Great Original Western Swing song from Keith Phillips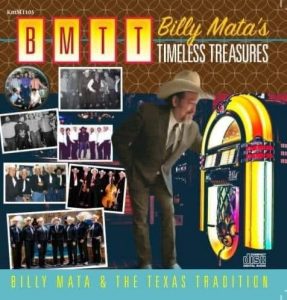 Then I'll Welcome everyone in and Explain what you will be hearing which is A World Radio Album Premiere from Billy Mata & The Texas Tradition's About to be Released CD Billy Mata Timeless Treasures I'll introduce and Spin the First of Seven I'll be Premiering Then come back and Donna Sue will be Introducing Billy Mata and Hosting this Interview for me. And again will be Playing 7 From the New Album FOUR of which Billy has never recorded before. And the Rest Redone Revamped!
With a Three Part Interview. After which I return With Information from Darla Pruitt Titus & The Stagecoach Event Center Stamford Texas for June 30 & July 1 Featuring Two Awesome Dances June 30 Jody Nix & The Texas Cowboys July 1 Billy Mata & Texas Tradition followed by A Double Spin from Jody Nix.
Next The Next Two Big Events Becky Justice – Ford's The Coyote Store June 10 Lorrie Morgan with a Double Spin. And June 30 The Bellamy Brothers Followed by The Season Line up Information.
Next Kylito's Salsa Company Brings us a match up from Vince Gill then George Jones.
Jonathan Gray & The R Shop Automotive & Tire Repair bring a Match up from Jo-el Ulmer & LeAnne Smith Ulmer collectively known as 2 Country 4 Nashville, Bobby Mackey. And then we have Chuck Cusimano, Tim Atwood, Cathy Jewell
Next Comes a theme from Erin Swain-York, Lance Shaw, Carlos Washington Carlos Washington's STEEL HORSE SWING
From there The Music & Songs will really Put your mind & Imagination to work from Curt Ryle, Donna Richard Lynch Richard Lynch Band Fan Club, Bobby Reed
And I'll Close it out with A Song of Inspiration from @Roy West
Don't forget to Join us if you can on My Personal Facebook Timeline During the Intiial Broadcast for SWING – BACK which IS YOURS for Chat Comments Pictures Questions etc. Bottom Line Fun & Fellowship. Until Then May God Bless You and Yours 🙂 Keep Swinging Country—




Swinging Country June 10