Roy Clark – Thank God and Greyhound
Have you ever come across a timeless country music gem that leaves you captivated by its heartfelt lyrics and melodious tunes? If you're a fan of country music, then you must delve into the enchanting world of Roy Clark's "Thank God and Greyhound." In this article, we'll explore the origins, significance, and impact of this classic country song that has touched the hearts of millions worldwide.
Introduction – A Journey Through Time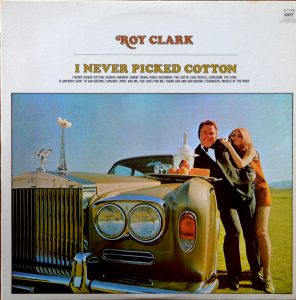 Released in 1970, "Thank God and Greyhound" holds a special place in the country music archives. Written by Larry Kingston and John Edward Nix, produced by Joe Allison, and included in the album "I Never Picked Cotton," this iconic song quickly made its mark on the charts. It reached number 6 on the Billboard Hot Country Singles chart, also number 2 on Canadian RPM Country Tracks.
Exploring the Essence of "Thank God and Greyhound"
At its core, "Thank God and Greyhound" tells a heartfelt story of freedom, liberation, and moving on. The lyrics paint a vivid picture of a person leaving behind a failed relationship, finding solace in the journey itself. With every verse, Roy Clark's rich vocals and soulful delivery breathe life into the song, allowing listeners to experience the emotions firsthand.
Understanding the Significance
"Thank God and Greyhound" embodies the essence of classic country music, addressing universal themes of heartbreak, resilience, and the pursuit of happiness. Its relatable lyrics and memorable melody continue to resonate with audiences, making it a timeless addition to any country music playlist.
Captivating Audiences Across Generations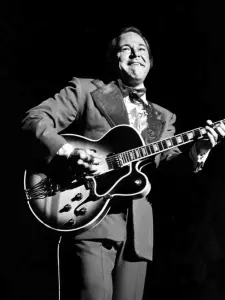 Decades after its release, "Thank God and Greyhound" still captures the hearts of country music enthusiasts. Its profound lyrics and Roy Clark's impeccable rendition transcend generational barriers, drawing in listeners of all ages. The song's popularity and continued airplay on country radio stations pay tribute to its enduring appeal.
Conclusion
As we conclude our journey into the depths of Roy Clark's "Thank God and Greyhound," we are reminded of the power of country music to touch our souls and evoke deep emotions. This timeless masterpiece has left an indelible mark on the genre, reminding us of the beauty that lies within heartfelt storytelling through song. Whether you're a die-hard country fan or a casual listener, be sure to add "Thank God and Greyhound" to your playlist and embark on a musical voyage like no other.
Remember, if you're craving more country music insights and timeless classics, our blog is your ultimate destination. Stay tuned for more engaging articles that celebrate the rich heritage and soulful melodies of country music.
Roy Clark – Thank God and Greyhound Lyrics
I've made a small fortune and you squandered it all
You shamed me till I feel about one inch tall
But I thought I loved you and I hoped you would change
So I gritted my teeth and didn't complain
Now you come to me with a simple goodbye
You tell me you're leaving but you won't tell me why
Now we're here at the station and you're getting on
And all I can think of is thank God and Greyhound you're gone
Thank God and Greyhound you're gone
I didn't know how much longer I could go on
Watching you take the respect out of me
Watching you make a total wreck out of me
That big diesel motor is a-playing my song
Thank God and Greyhound you're gone
Thank God and Greyhound you're gone
I didn't know how much longer I could go on
Watching you take the respect out of me
Watching you make a total wreck out of me
That big diesel motor is a playing my song
Thank God and Greyhound you're gone
Oh, thank God and Greyhound you're gone
That load on my mind got lighter when you got on
That shiny old bus is a beautiful sight
With the black smoke a rolling up around the tail lights
It may sound kinda cruel but I've been silent too long
Thank God and Greyhound you're gone
Thank God and Greyhound you're gone…