Ronnie Milsap – Cowboys and Clowns: A Classic Country Music Gem
Are you a fan of country music? Have you heard of Ronnie Milsap's «Cowboys and Clowns»? This timeless classic was recorded on Milsap's 1980 album «Bronco Billy (soundtrack)». Written by Steve Dorff, Snuff Garrett,, this song has remained a fan favorite for over 40 years.
The Story Behind «Cowboys and Clowns»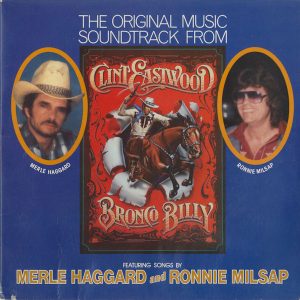 «Cowboys and Clowns» is a heartfelt ballad that tells the story of a performer who struggles to find his place in the world. The song describes the struggle of a performer who feels lost in a world that doesn't understand him. The lyrics are touching and powerful, and they speak to anyone who has ever felt like they didn't fit in.
The Recording and Production of «Cowboys and Clowns»
The song was recorded in 1979 and was produced by Tom Collins. It was released as a single in 1980 and became a hit on the country music charts, reaching number one on the Billboard Hot Country Singles chart. The song was also a crossover hit, reaching number 48 on the Billboard Hot 100 chart.
The Impact of «Cowboys and Clowns» on Country Music
«Cowboys and Clowns» has had a significant impact on country music. The song's emotional lyrics and powerful message have resonated with fans for over four decades. The song is a reminder that everyone struggles to find their place in the world, and that it's okay to be different.




Ronnie Milsap – Cowboys and Clowns Lyrics
I'll always remember the song they were playin'
The first time we danced and I knew
As we swayed to the music and held to each other
I fell in love with you
Could I have this dance for the rest of my life
Would you be my partner every night
When were together it feels so right
Could I have this dance for the rest of my life
I'll always remember that magic moment
When I held you close to me
As we moved together
I knew forever you're all I'll ever need
Could I have this dance for the rest of my life
Would you be my partner every night
When were together it feels so right
Could I have this dance for the rest of my life
Could I have this dance for the rest of my life
Would you be my partner every night
When were together it feels so right
Could I have this dance for the rest of my life…it
I'm falling

From the album Bronco Billy (soundtrack)
B-side «Misery Loves Company»
Released June 1980
Genre Country
Length 3:15
Label RCA Nashville
Songwriter(s) Steve Dorff Snuff Garrett Gary Harju Larry Herbstritt
Producer(s) Snuff Garrett