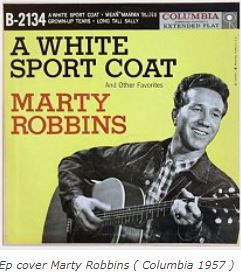 Song written and recorded by Marty Robbins for the Columbia label, was recorded on January 25, 1957, at Columbia Recording Studio, 30th St., New York City, Marty was accompanied on the recording by: Ray Conniff (leader), Al Caiola (guitar), Billy Mure (guitar), Frank Carroll (bass), Ed Shaughnessy (drums) and Dick Hyman (piano) .With the production of Mitch Miller, it was released on April 20, 1957, on June 10, 1957, I reached number # 1 in the US Hot Country Songs, for five consecutive weeks. It was the third number one of Marty's career.
The song was included in the first Marty Robbins compilation album, Marty's Greatest Hits (Columbia 1959).
Robbins remembered writing the song in about twenty minutes while being transported in a standard car. It is said that he had the inspiration for the song while driving from a motel to a place in Ohio where he was to perform that night. During the trip, he went through a local high school, where the students were dressed ready for their prom.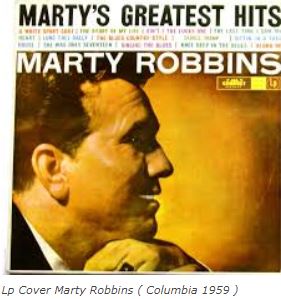 Some versions:
Don James 1957 (This Records)
Johnny Summers 1960 (Columbia)
Buzz Wilson 1964 (Stereo Fidelity)
Webb Pierce 1967 (Decca)
The Katie Laur Band 1979 (Vetco)
The Showvinistics 1999 (Forevermore)
The A-Bones 2004 (Norton Records )
Marty Robbins – A White Sport Coat (And A Pink Carnation) Lyrics
A white sport coat and a pink carnation
I'm all dressed up for the dance
A white sport coat and a pink carnation
I'm all alone in romance
Once you told me long ago
To the prom with me you'd go
Now you've changed your mind it seems
Someone else will hold my dreams
A white sport coat and a pink carnation
I'm in a blue blue mood
A white sport coat and a pink carnation
I'm all dressed up for the dance
A white sport coat and a pink carnation
I'm all alone in romance
Once you told me long ago
To the prom with me you'd go
Now you've changed your mind it seems
Someone else will hold my dreams
A white sport coat and a pink carnation
I'm in a blue blue mood