Ricky Skaggs – Highway 40 Blues: Exploring the Classic Country Music Gem
Are you ready to embark on a musical journey back in time? Let's delve into the captivating world of Ricky Skaggs and his iconic song, "Highway 40 Blues." Released in March 1983, this country music gem continues to captivate audiences with its soul-stirring melodies and heartfelt lyrics. In this article, we'll uncover the story behind the song, the creative minds involved, and its remarkable chart success.
The Story Behind "Highway 40 Blues"
"Highway 40 Blues," written by Larry Cordle, is a reflective piece that beautifully encapsulates the emotions and experiences of life on the road. This timeless classic takes listeners on a journey along the famous U.S. Route 40, exploring the bittersweet moments encountered by travelers. Ricky Skaggs, a prominent figure in the country music scene, breathed life into this heartfelt composition with his soulful vocals and masterful instrumentation.
Recording, Production, and Album Placement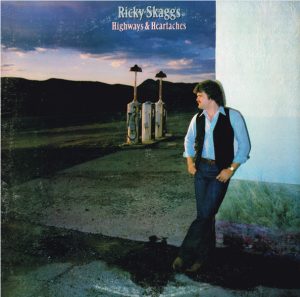 Produced by Ricky Skaggs, "Highway 40 Blues" found its home on Skaggs' "Highways & Heartaches". The exceptional production values and skilled musicianship showcased in this recording earned it a well-deserved place among country music enthusiasts' favorites. The album's overall success further solidified Ricky Skaggs' reputation as a talented artist and contributed to the enduring legacy of "Highway 40 Blues."
Chart Success
Upon its release, "Highway 40 Blues" quickly gained traction, climbing the charts and resonating with listeners across the country. It achieved significant success, reaching number 1 on US Hot Country Songs (Billboard), also number 1 on Canadian RPM Country Tracks. The song's relatable lyrics and infectious melodies struck a chord with fans, solidifying its place as a beloved classic in the realm of country music.
Exploring the Essence of "Highway 40 Blues"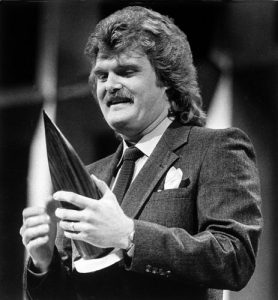 "Highway 40 Blues" delves into the universal theme of longing and nostalgia. Through its evocative storytelling, the song touches upon the challenges faced by those constantly on the move, yearning for a sense of stability and belonging. Skaggs' powerful vocals, coupled with the raw emotion conveyed in the lyrics, create an authentic connection with listeners, stirring memories and emotions within their hearts.
As the music industry continues to evolve, "Highway 40 Blues" remains a timeless reminder of the rich heritage and emotional depth found in classic country music. Its enduring popularity speaks to the ability of great music to transcend time and touch the souls of generations.
In conclusion, Ricky Skaggs' "Highway 40 Blues" is a captivating country music masterpiece that continues to resonate with audiences worldwide. From its heartfelt lyrics and soulful melodies to its chart-topping success, this song embodies the essence of timeless musical storytelling. Whether you're a long-time fan or new to the world of country music, "Highway 40 Blues" is a must-listen that will transport you to a bygone era of authenticity and emotional connection.
Remember, if you're craving a soulful musical experience that takes you down memory lane, Ricky Skaggs – Highway 40 Blues is a timeless choice. Let the melodies guide you as you traverse the emotional highway of life.
Ricky Skaggs – Highway 40 Blues Lyrics
Well, these Highway Forty blues
I've walked holes in both my shoes
Counted the days since I've been gone
And I'd love to see the lights of home
Wasted time and money too;
Squandered youth in search of truth
But in the end I had to lose
Lord above, I've paid my dues
Got the Highway Forty blues
The highway called when I was young
Told me lies of things to come
Fame and fortune lies ahead!
That's what the billboard lights had said
Shattered dreams, my mind is numb
My money's gone, stick out my thumb
My eyes are filled with bitter tears
Lord, I ain't been home in years
Got the Highway Forty blues
You know, I've rambled all around
Like a rolling stone, from town to town
Met pretty girls I have to say
But none of them could make me stay
Well, I've played the music halls and bars
Had fancy clothes and big fine cars:
Things a country boy can't use
Dixieland I sure miss you
Got the Highway Forty blues…