Understanding Janie Fricke's "Your Heart's Not in It"
When it comes to Country Music, few songs stir emotions quite like Janie Fricke's "Your Heart's Not in It". It's a classic track that has stood the test of time, and I'm here to break down everything you need to know about it.
A Bit About Janie Fricke
Before diving into the song, it's important to recognize the artist behind it. Janie Fricke, a two-time Country Music Association Female Vocalist of the Year, has been a force in the industry since the 1970s. Her powerful voice and heartfelt lyrics have made her a darling of the Country Music scene.
Unveiling "Your Heart's Not in It"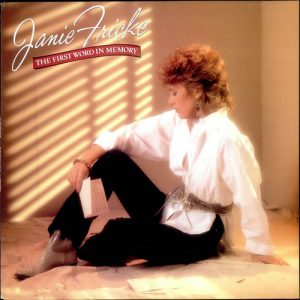 "Your Heart's Not in It", one of Janie's most captivating songs, was recorded in 1984. The song was written by a talented songwriter, Tom Shapiro, Michael Garvin and Bucky Jones, and produced by the renowned Bob Montgomery. It was featured in her album "The First Word in Memory", which saw considerable success.
Chart Performance
This song resonated with fans, so much so that it climbed the charts quickly. Reached number 1 on the Billboard Hot Country Songs chart, also reached number 1 on Canada Country Tracks (RPM), clearly demonstrating its popularity and lasting impact.
The Song's Core Message
"Your Heart's Not in It" is more than just a melody; it's a story about love, heartbreak, and the courage to move on. The lyrics reveal a narrative about recognizing when a relationship has lost its spark – when the other person's heart is no longer invested. It's a poignant message that resonates with anyone who has ever experienced a similar situation.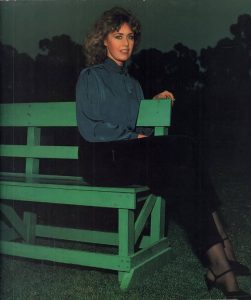 The Impact and Legacy
Fricke's "Your Heart's Not in It" has left a lasting mark on Country Music. The song's relatable story, coupled with Fricke's emotive delivery, make it a timeless piece. Today, it continues to inspire both listeners and artists alike, further cementing Janie Fricke's place in the annals of Country Music history.
In conclusion, Janie Fricke's "Your Heart's Not in It" is a masterpiece that beautifully encapsulates the essence of Country Music. Its heartfelt message, wrapped in a melody that touches the soul, makes it a song that will continue to be cherished by Country Music fans for generations to come.
Janie Fricke – Your Heart's Not in It Lyrics
I never wanted anyone as much as I want you tonight
It would feel so good to feel your touch
And to let you hold me tight
If it was only right
But your heart's not in it
And I can't take your body if
Your heart's not in it
There's an old love on your mind
That you just can't forget
At least you haven't yet
No, your heart's not in it
And I won't gamble on a love
If I can't win it
And I can't win it
If your heart's not in it
I wish I thought that you'd be loving me
If I gave my love to you
I'd close my eyes and I'd set my feelings free
If you only love me too
I wish you loved me too
But your heart's not in it
And I can't take your body if
Your heart's not in it
There's an old love on your mind
That you just can't forget
At least you haven't yet
No, your heart's not in it
And I won't gamble on a love
If I can't win it
And I can't win it
If your heart's not in it
No, your heart's not in it
And I won't gamble on a love
If I can't win it
And I can't win it
If your heart's not in it
No your heart's no in it