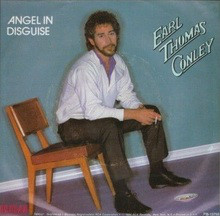 «Angel in Disguise» is a song co-written and recorded by American country music artist Earl Thomas Conley. It was released in April 1984 as the fourth and final single from the album Don't Make It Easy for Me. The song was Conley's sixth number one country single. The single went to number one for one week and spent a total of thirteen weeks on the country chart. The song was written by Conley and Randy Scruggs
As the fourth single to reach Number One from Conley's album Don't Make It Easy for Me, «Angel in Disguise» made Conley the first artist in any genre to chart four Number One hits from the same album.




A video was produced for the song, depicting a middle-aged man (Conley) fantasizing about being in a relationship with a beautiful woman; at the end of the video, he is visited by several of the women, including one who has shaved the sides of her head. The video was aired on The Nashville Network, CMT and Great American Country.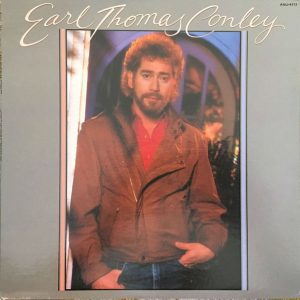 From the album Don't Make It Easy for Me
B-side «Crowd Around the Corner»
Released April 30, 1984
Genre Country
Length 3:30
Label RCA
Songwriter(s) Earl Thomas Conley Randy Scruggs
Producer(s) Earl Thomas Conley Nelson Larkin
Earl Thomas Conley – Angel in Disguise Lyrics
You were just another pretty face in the crowd
I was just hangin' out
I wasn't ready for love when I looked in your eyes
You took me by surprise
You weren't supposed to say that you loved me
You were just gonna stay for the night
I never held a hand that could touch me
And leave me with stars in my eyes
Oh angel in disguise
You're just an angel in disguise
Almost made it too easy for me to believe
That love could happen to me
But you're not afraid to show me how much you care
And prove your heart is there
You weren't supposed to say that you loved me
You were just gonna spend the night
I never held a hand that could touch me
And leave me with stars in my eyes
Oh angel in disguise
You're just an angel in disguise