Don Rich – Hello California: A Classic Country Tune
Are you a fan of classic country music? If so, you've probably heard of Don Rich and his hit song «Hello California.» This song, released in 1968, is a classic example of the Bakersfield sound, a subgenre of country music that originated in California in the 1950s and 1960s. In this article, we'll take a closer look at «Hello California,» its meaning, and the career of Don Rich.
The Story Behind «Hello California»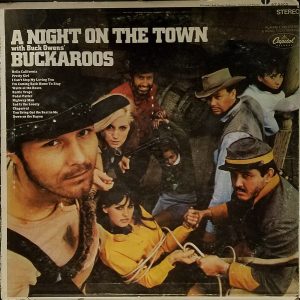 «Hello California» was written by Bob Morris and Don Rich and released by Buck Owens' Buckaroos in 1968 ( Don Rich Vocal ). The song was produced by Buck Owens and Ken Nelson, Buck Owens was a major figure in the Bakersfield sound. The song was included in album «Buck Owens' Buckaroos – A Night On The Town,» which was released in the same year.
Is about a man who is returning home to California after being away for a year. He is excited to be back on solid land and to see all the women in mini skirts. He reflects on his experiences over the past year and realizes that there are still many things in the world that he doesn't understand. However, he is certain that he never wants to leave California again. The song is a celebration of California and the joy of returning home after being away for a long time.
Don Rich: A Country Music Legend
Don Rich was a singer, songwriter, and guitarist who was born in Olympia, Washington, in 1941. He was a member of Buck Owens' band, the Buckaroos, and played a key role in the development of the Bakersfield sound. He was known for his distinctive guitar playing and his smooth tenor voice.
Tragically, Don Rich died in a motorcycle accident in 1974, at the age of 32. His death was a great loss to the world of country music, but his legacy lives on through his music.
Conclusion
«Hello California» is a classic country tune that captures the spirit of the American dream. It's a song about leaving behind the familiar and embracing the unknown, and it's a tribute to the people who have the courage to pursue their dreams. Don Rich's smooth voice and guitar playing make this song a timeless classic that will be enjoyed by generations of country music fans.
If you're a fan of Don Rich and the Bakersfield sound, be sure to check out his other hits, such as «I'm Layin' It On the Line,» and «Guitar Pickin' Man.» And if you're new to the world of classic country music, «Hello California» is a great place to start.
Don Rich – Hello California lyrics
Hello California, California here I come
Well, here I am on my way back home
With my discharge in my hand
It sure is good have my two feet
Back on solid land
I didn't see a woman for eighteen days
When I crawled aboard that ship
And seein' all the girls in mini skirts
Is givin' my heart a lift
Hello California, you sure are place to see
Goodbye Arizona, you're just a little too hot for me
Well, New York City and Albuquerque
Sure was a lotta fun
Hello California, California here I come
— Instrumental —
Well, when I left home about a year ago
I sure wasn't much of a man
And there's still a lotta things in this old world
That I don't understand
But there's one thing that I'm certain of
I should have figured it out before
Oh, when I get back to California
I ain't never gonna leave no more
Hello California, you sure are place to see
Goodbye Arizona, you're just a little too hot for me
Well, New York City and Albuquerque
Sure was a lotta fun
Hello California, California here I come
Hello California, California here I come…