David Allan Coe – Longhaired Redneck: A Classic Country Song
Introduction
Are you a fan of classic country music? If so, you've probably heard of David Allan Coe and his hit song "Longhaired Redneck." But do you know the story behind the song? In this article, we'll explore the meaning of the song, as well as some background information on the artist.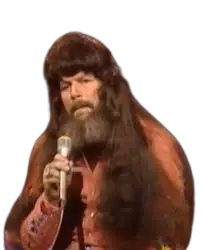 David Allan Coe
David Allan Coe is a legendary country music singer and songwriter. He was born in Akron, Ohio, in 1939, and began his music career in the 1960s. Coe's music is known for its raw, gritty sound and outlaw image. He has released over 30 albums throughout his career, and has written songs for other country music stars, including Tanya Tucker and Johnny Paycheck.
"Longhaired Redneck"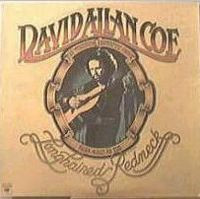 "Longhaired Redneck" was co – written by David Allan Coe and Jimmy Rabbitt, and performed by David Allan Coe. The song was released in 1976 on his album of the same name. The song tells the story of a man who is proud of his country roots, despite his long hair and unconventional appearance. The lyrics are autobiographical, and focus on Coe's experiences as a traveling musician.
The song was a hit for Coe, reaching number 17 on the Billboard Hot Country Singles chart. It was produced by Ron Bledsoe.
Lyrics and Meaning
The lyrics of "Longhaired Redneck" are a celebration of country life and culture. The song's narrator is proud of his long hair, which he sees as a symbol of his rebellious spirit. He also boasts about his fighting skills, and his ability to hold his own in any situation.
The song's chorus is a defiant statement of the narrator's identity: "Cause my long hair just can't cover"
Conclusion
"Longhaired Redneck" is a classic country song that embodies the spirit of rebellion and authenticity. David Allan Coe's powerful storytelling and raw vocals have made this song a favorite among country music enthusiasts. From its autobiographical lyrics to its chart success, "Longhaired Redneck" continues to captivate audiences with its timeless appeal. So, sit back, turn up the volume, and let the twang of the guitar transport you to the heart of country music.
Remember, whether you're a longhaired redneck or simply a lover of country music, this song is sure to strike a chord within you. Embrace your individuality and celebrate the rich tapestry of country music that David Allan Coe has contributed to.
David Allan Coe – Longhaired Redneck Lyrics
[Verse 1]
Country DJs knows that I'm an outlaw
They'd never come to see me in this dive
Where bikers stare at cowboys, who are laughing at the hippies
Who are praying they'll get out of here alive
[Verse 2]
The loud mouth in the corner's getting to me
Talking 'bout my earrings and my hair
I guess he ain't read the signs that say that I been to prison
Someone ought to warn him 'fore I knock him off his chair
[Verse 3]
Because my long hair just can't cover up my red neck
I've won every fight I've ever fought
Hey, I don't need some turkey telling me that I ain't country
And saying I ain't worth the damned old ticket that he bought
[Chorus]
'Cause I can sing all them songs about Texas
And I still do all the sad ones that I know
They tell me I look like Merle Haggard
And sound a lot like David Allan Coe
[Verse 4]
And the barmaid in the last town that we played in
Knew the words to every song I'd wrote
She said Jimmy Rabbit turned her on to my last album
Just about the time the jukebox broke
[Verse 5]
Yeah, Johnny Cash helped me get out of prison
Long before Rodriguez stole that goat
I've been the Rhinestone Cowboy for so long I can't remember
And I can do you every song Hank Williams ever wrote
[Chorus]
And I can sing all them songs about Texas
And I still do all the sad ones that I know
I can't help it, I look like Merle Haggard
And I sound a lot like David Allan Coe
[Refrain]
But the country DJs all think I'm an outlaw
And they'd never come to see me in this dive
Where bikers stare at cowboys, who are laughing at the hippies
Who are praying they'll get out of here alive
[Outro]
The loud mouth in the corner's getting to me
Talking 'bout my earrings and my hair…