Buck Owens – Walk The Floor: A Classic Country Hit
Are you a fan of classic country music? If so, you've probably heard of Buck Owens and his hit song «Walk The Floor.» This song was released as a single together with «I'll Take A Chance On Loving You» in 1958 and as part of his self-titled album in 1961, and it quickly became a fan favorite. In this article, we'll take a closer look at the song, its meaning, and the artist behind it.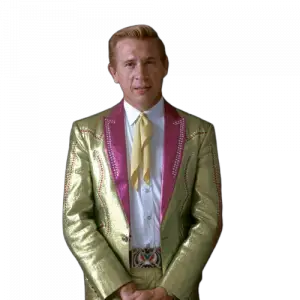 Buck Owens: A Country Music Legend
Buck Owens was an American singer, songwriter, and guitarist who helped popularize the Bakersfield sound, a subgenre of country music that emerged in the 1950s and 1960s. He had a string of hits throughout his career, including «Act Naturally,» «Together Again,» and of course, «Walk The Floor.» Owens was known for his distinctive vocals and his ability to blend traditional country music with rock and roll.
The Story Behind «Walk The Floor»
«Walk The Floor» was written by Buck Owens himself, along with Lucy Cole. The song tells the story of a man who can't sleep because he's heartbroken over a lost love. He spends his nights walking the floor, trying to forget his troubles. The lyrics are simple but powerful, and they capture the pain of heartbreak in a way that many people can relate to.
Recording and Reception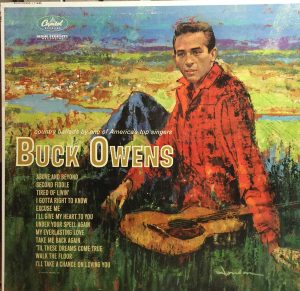 «Walk The Floor» was recorded in 1958, and released as part of Buck Owens' self-titled album in 1961. The song was produced by Ken Nelson and featured backing vocals by the Jordanaires. It quickly became a hit, reaching number two on the Billboard Hot Country Singles chart. The song's success helped establish Buck Owens as one of the leading figures in the Bakersfield sound.
Conclusion
«Walk The Floor» is a classic country hit that has stood the test of time. Its simple yet powerful lyrics and catchy melody have made it a fan favorite for over six decades. Buck Owens' distinctive vocals and innovative approach to country music helped pave the way for future generations of artists. If you're a fan of country music, «Walk The Floor» is a must-listen.
Buck Owens – Walk the Floor Lyrics
Since you went away I've had the blues
Everything is wrong since I lost you
Only God knows what I'm going through
Walk the floor and worry over you
Haven't slept a wink since you've been gone
Don't know how I'll stand this very long
Only God knows what I'm going through
Walk the floor and worry over you
— Instrumental —
Maybe someday you'll return to me
And things will be the way they used to be
Only you can make my dreams come true
Walk the floor and worry over you
Haven't slept a wink since you've been gone
Don't know how I'll stand this very long
Only God knows what I'm going through
Walk the floor and worry over you…