Alabama – Mountain Music: A Nostalgic Ode to Country Living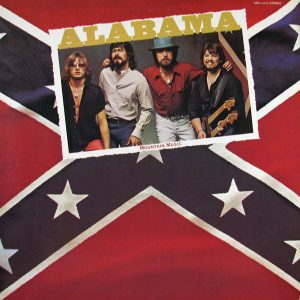 Are you a fan of country music and curious about the history behind Alabama's hit song «Mountain Music»? Look no further, because we've got you covered!
Recorded in 1982, «Mountain Music» was written by band member Randy Owen and produced by Harold Shedd. The song was included in Alabama's album «Mountain Music,» which topped the Billboard Country Album chart in 1982 and 1983. «Mountain Music» also reached number 1 on the Billboard Hot Country Singles chart and number 17 on the Billboard Hot 100 chart, solidifying its place in country music history.
The Timeless Appeal of Country Music
Country music has a special place in the hearts of many people. It's a genre that speaks to the experiences of everyday Americans, and that celebrates the values of hard work, family, and community. Alabama's «Mountain Music» is a perfect example of this. Its nostalgic lyrics and catchy melody have made it a favorite among country music fans for decades.
The Power of Simple Pleasures «Mountain Music»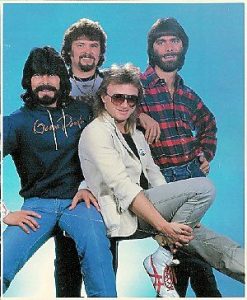 The lyrics describe a desire to return to the simple pleasures of rural life and traditional mountain music. The narrator wants to escape the stress and noise of modern life and reconnect with nature, family, and tradition.
The song's chorus calls for «mountain music» like «grandma and grandpa used to play,» which represents a simpler time when people gathered around to play music and socialize. The narrator wants to hear this type of music because it reminds him of his roots and provides a sense of comfort and familiarity.
The lyrics also reference iconic American literary figures like Tom Sawyer and Huck Finn, suggesting a longing for the innocence and adventure of childhood. Additionally, the song references activities like swimming, napping, and playing baseball with found objects, which emphasize the importance of leisure and the outdoors.
Overall, «Mountain Music» celebrates the joy and simplicity of life in the mountains and encourages listeners to appreciate the natural world and the traditions that come from it.
Wrapping Up
In conclusion, «Mountain Music» by Alabama is a classic piece of country music that speaks to the heart of the genre. Its celebration of the joys of country living, its nostalgic lyrics, and its catchy melody have made it a favorite among fans for decades. Whether you're a longtime fan of country music or you're just discovering the genre, this song is a must-listen




Alabama – Mountain Music Lyrics
[Intro]
You see that mountain over there? Yeah?
Well, one of these days I'm going to climb that mountain
[Chorus]
Oh, play me some mountain music
Like grandma and grandpa used to play
Then I'll float on down the river
To a Cajun hideaway
[Verse]
Drift away like Tom Sawyer, ride a raft with old Huck Finn
Take a nap like Rip Van Winkle, daze dreaming again
[Chorus]
Oh, play me some mountain music
Like grandma and grandpa used to play
Then I'll float on down the river
To a Cajun hideaway
[Verse 2]
Swim across the river, just to prove that I'm a man
Spend the day being lazy, just being nature's friend
Climb a long tall hickory. Bend it over, skinning cats
Playing baseball with chert rocks, using sawmill slabs for bats
[Bridge]
Play some back-home, come-on music
That comes from the heart
Play something with lots of feeling
Because that's where music has to start
[Chorus]
Oh, play me some mountain music
Like grandma and grandpa used to play
Then I'll float on down the river
To a Cajun hideaway
[Outro]
Oh play me mountain music
Oh play me mountain music
Oh play me mountain music
Oh play me mountain music