Dolly Parton – But You Know I Love You: A Timeless Country Music Gem
Welcome to our country music blog, where we dive deep into the rich tapestry of legendary songs and their creators. Today, we focus on Dolly Parton's iconic hit, «But You Know I Love You.» This emotional ballad, released on March 16, 1981, has touched the hearts of millions worldwide. Let's take a journey into the background, meaning, and success of this remarkable country music gem.
Background and Success of «But You Know I Love You»
«But You Know I Love You» was recorded by Dolly Parton for her album «9 to 5 and Odd Jobs», produced by Mike Post. The song was written by Mike Settle and gained significant popularity upon its release. It quickly climbed the country music charts, reaching the number 1 position on US Hot Country Songs (Billboard) and captivating listeners across the globe.
The Essence of «But You Know I Love You»
«But You Know I Love You» beautifully encapsulates the complexities of love and the vulnerability that comes with expressing deep emotions. Parton's heartfelt vocals and the poignant lyrics create a relatable narrative that resonates with listeners from all walks of life. The song explores the depths of love and the fear of losing someone dear, inviting us to reflect on our own experiences and connections.
Unveiling the Emotions within the Song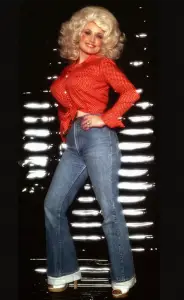 «But You Know I Love You» portrays a bittersweet tale of a person afraid to admit their love fully. It captures the essence of a love that exists but is often left unspoken. Through heartfelt verses and a captivating melody, Dolly Parton's masterful storytelling brings to life the conflicting emotions of yearning, vulnerability, and the desire to protect one's heart.
As the song unfolds, listeners are drawn into the emotional rollercoaster, contemplating the universal themes of love, fear, and the risk of losing someone irreplaceable. The evocative lyrics and Parton's unmistakable vocal prowess make «But You Know I Love You» a timeless classic in the realm of country music.
In conclusion, «But You Know I Love You» by Dolly Parton is a soul-stirring testament to the power of love and the complexities it entails. Its heartfelt lyrics and captivating melody have secured a special place in the hearts of country music enthusiasts. Whether you're a long-time fan or just discovering this enchanting song, allow yourself to be immersed in the emotions it evokes. Experience the magic of Dolly Parton's musical genius and cherish the timeless beauty of «But You Know I Love You.»
Remember, for more captivating articles about country music legends and their iconic creations, stay tuned to our blog. Embrace the essence of country music and let it touch your soul.
Dolly Parton – But You Know I Love You Lyrics
When the morning sun streaks across my room
And I'm wakin' up from another dream of you
Yes, you know I'm on the road once again it seems
All that's left behind is a chain of broken dreams
But you know that I love you
You know that I love you
Oh, I love you
And how I wish that love was all we'd need to live
What a life we'd have 'cause I've got so much to give
But you know I feel so sad down inside my heart
That the dollar signs should be keeping us apart
But you know that I love you
You know that I love you
Oh, how I love you
And if only I could find my way back to the time
When the problems of this life had not yet crossed my mind
And the answers could be found in children's nursery rhymes
I'd come running back to you, I'd come running back to you
But you know we can't live on dreams alone
Got to pay the rent, so I must leave you all alone
'Cause you know I made my choice many years ago
And now this traveling life, well, it's the only life I know
But you know that I love you
You know that I love you
Oh, I love you
But you know that I love you
You know that I love you
Oh, how I love you
But you know that I love you
You know that I love you
Oh, how I love you
But you know I love you
But you know I love you
Oh, I love you
But you know that I love you
You know that I love you
Oh how I love you