«A Journey Through Life's Challenges with Willie Nelson's 'One Day at a Time'»
«One Day at a Time» is a song written by Willie Nelson and first recorded and released by Bobby Bare in 1965. Willie Nelson also recorded the song in 1965, and a live performance of this version can be found on YouTube. The song was released as a single in May 1965, and it was included on Nelson's album «Country Willie – His Own Songs» in September of the same year.
The Lyrics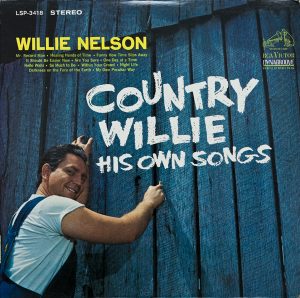 The lyrics of «One Day at a Time» by Willie Nelson describe a person who lives life in the present, without worrying about the past or the future. The song emphasizes the importance of taking life one day at a time and enjoying the present moment. The chorus repeats the phrase «I live one day at a time» and «yesterday's dead and tomorrow is blind,» which means that the past is gone and the future is uncertain, so it's best to focus on the present. The song also mentions dreaming one dream at a time, which could mean that the person is focused on achieving one goal at a time, rather than trying to do too much at once. Overall, the song encourages listeners to live in the moment and not worry too much about the past or the future, but to take life one day at a time.
Willie Nelson – One Day at a Time Lyrics
[Chorus]
I live one day at a time
I dream one dream at a time
Yesterday's dead and tomorrow is blind
And I live one day at a time
[Verse 1]
Guess that's your surprise to see me back at home
But you know how much I miss you when I'm gone
Don't ask how long I planned to stay, it never it crossed my mind
I live one day at a time
[Verse 2]
See that sparrow fly across the cloudy sky
Searching for a patch of sunlight, so am I
Wish I didn't have to follow and perhaps I won't in time
I live one day at a time
[Chorus]
I live one day at a time
I dream one dream at a time
Yesterday's dead and tomorrow is blind
And I live one day at a time
I live one day at a time