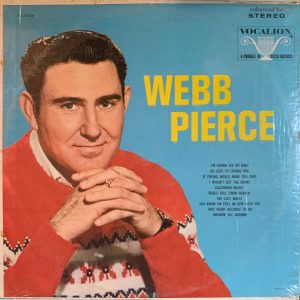 Webb Pierce – Love, Love, Love, was one of Webb Pierce's biggest hits, reaching number one on the Billboard country charts in 1955. The song was written by Wayne Walker, and it tells the story of a man who has been hurt by love but still believes in it.
The catchy melody and upbeat tempo of "Love, Love, Love" make it a classic example of honky-tonk music, and the song's message of hope and perseverance in the face of heartbreak has resonated with country music fans for generations.
In conclusion, "Love, Love, Love" by Webb Pierce is a timeless classic in the country music genre. Its catchy melody and optimistic message have made it a fan favorite for over 60 years, and it continues to be a beloved song in the country music canon.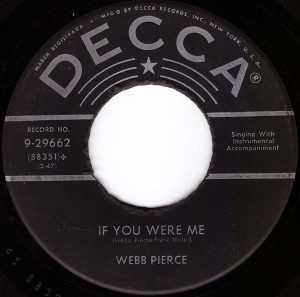 Webb Pierce – Love, Love, Love
From the album Copilation Webb Pierce
B-side " If You Were Me"
Released 1955
Genre Country
Length 2:27
Label Decca
Songwriter(s) Wayne Walker




Webb Pierce – Love, Love, Love Lyrics
Sometimes I cry when you don't call
I'm beginnin' to think you don't love me at all
But you are still my baby I want the whole world to know
I just love love love love love you love you so
Friends are tryin' to tell me that I'm just a fool your love don't mean a thing
But I keep hoping someday if you'll see same things my way
You'll make the weddin' bells ring
Then I'll have you to keep me gay we'll be alone both night and day
So tell everybody I want the whole world to know
I just love love love love love you love you so
( fiddle )
Life's just too short to fuss and fight
If you'll trust in me well I'll treat you right
So tell everybody I want the whole world to know
I just love love love love love you love you so
Friends are tryin' to tell me…
I just love love love love love you love you so