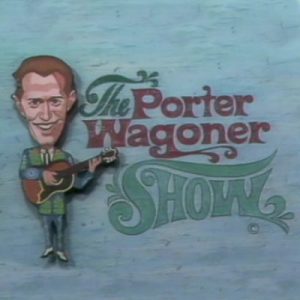 The Porter Wagoner Show Guest Bill Anderson!.The Porter Wagoner Show was a syndicated musical variety show filmed in Nashville, Tennessee, from 1961 to 1980. It was one of the longest running, most influential, and most successful country music television shows of the late twentieth century.
In 1960 the Chattanooga Medicine Company launched a syndicated country music television show, named for its host as The Porter Wagoner Show. The program premiered on September 14, 1961. A typical show featured eight songs along with endorsement spots for products made by the Chattanooga Medicine Company. In 1972 the show became the first television program to be filmed at the television studios at Opryland. At its peak, the show was aired in nearly one hundred markets and was viewed by over three million people.
The Porter Wagoner Show Guest Bill Anderson
Music:
Porter Wagoner – 'Tennessee Saturday Night'
Bill Anderson – 'City Lights'
Norma Jean – 'Why Don't You Love Me'
Porter Wagoner – 'Everything She Touches Gets The Blues'
The Wagonmasters – 'The Weeping Willow' (instrumental)
Porter Wagoner – 'Angel Band' (gospel)
Bill Anderson – 'Po' Folks'
Bill Anderson – City Lights Lyrics
[Verse 1]
The bright array of city lights as far as I can see
The great white way shines through the night for lonely guys like me
The cabaretes and honky tonks their flashing signs invite
A broken heart to lose itself in the glow of city lights
[Chorus]
(Lights that say forget her name) In a glass of cherry wine
(Lights that offer other girls) For empty hearts like mine
They paint a pretty picture of a world that's gay and bright
But it's just a mask for loneliness behind those city lights
[Verse 2]
The world was dark and God made stars to brighten up the night
Did the God who put those stars above make those city lights?
Did he make a place for men to cry when things don't turn out right?
Are we just supposed to run and hide behind those city lights?
[Chorus]
(Lights that say forget her love) In a different atmosphere
(Lights that lure are nothing) But a masquerade for tears
They paint a pretty picture, but my arms can't hold them tight
And I just can't say I love you to a street of city lightsl