Swinging Country November 04
10: AM- 12: PM CDT USA 🇺🇸 @ KSSLFM.COM
Howdy To ALL Y'ALL WOW What a show Instore for you this week! KYLITOS Kylito's Salsa Company Will bring You the first grouping Consisting of a Double Spin from The Father of Western Swing Milton Brown & His Musical Brownies followed by a Triple Spin from The King of Western Swing Bob Wills & His Texas Playboys.
Segueing Into Our MAIN EVENT This weeks Very Special Guest are Michael Markwardt & Steve Markwardt I'll Visit with Mike & Steve in Three Segment Parts. Starting with Music from Hallmark Chuck Cusimano, Johnny White, Clinton Wayne Sturgeon, Robert Huston & Rusty Black, Cathy Jewell, Carrie Romero, Eric Diamond, Curt Ryle, Steve Markwardt, Jody Nix. Each of the previos will Perform on Stage Thursday. Then it's back with Mike & Steve to visit more Friday's Line up Includes Kelly Spinks & Miles of Texas, Jake Hooker and the Outsiders with Tommy Hooker A Tiny fraction of Friday's Events! Then it's The Third Part of my Visit with Mike & Steve and we'll close it out with Artist Appearing Saturday JD Barham & Cowjazz Western Swing Band, Billy Mata and The Texas Tradition, Jason Roberts Bob Wills' Texas Playboys under the direction of Jason Roberts, and one from Drake Milligan & "The Ready Boys" Fan Club. The Cowtown Birthplace of Western Swing Festival's Mike Markwardt joins Fort Worth Musical Moments November 9 10 & 11 IS SOLD OUT!!! Everything Previously Listed is About The Third Annual CBWS Festival In Fort Worth Texas.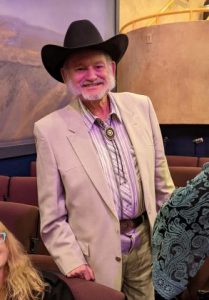 NEXT UP Out Monthly Veterans View Report from Allen Ray Mefford. Then Kevin Fullen.
Then Dan Rumer With Fayette Financial Brings us Jenni Lyn Rumer, Bobby Flores.
Jonathan Gray & R Shop Brings us this Weeks Closing with Three Gospel Songs from Jimmy Burson, Craig Murphy, Connie Smith. Join Us on MY PERSONAL FB TIMELINE for SWING – BACK During the Initial Broadcast for Chat Fellowship & More as you Listen.
NOTE NEXT WEEK THERE WILL BE NO SWING – BACK As I WIll Be Working The Third Annual Cowtown Birthplace of Western Swing Fort Worth National Hall But there will be a Great Episode of Swinging Country for you. Including A World Radio Album Premiere From Rick Norcross & The Ramblers. I Hope to See You on SWING – BACK Until then May God Bless You & Yours 🙂 Keep Swinging Country—
Swinging Country November 04