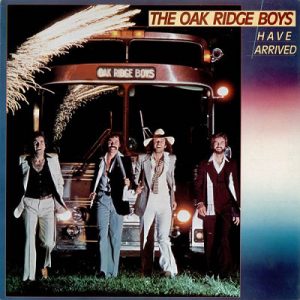 "Dream On" is a song written by Dennis Lambert and Brian Potter, and recorded by the American country music group The Oak Ridge Boys. It was released in August 1979 as the third single from their album The Oak Ridge Boys Have Arrived. This is the Oak Ridge Boys' only single to feature bass singer Richard Sterban on lead vocals.
The song spent thirteen weeks within the top 40 of the Hot Country Songs charts and peaked at number seven. In Canada, the song spent three weeks at the number one position on the RPM Country Tracks chart, reaching that position on the November 3, 1979 chart and staying there for one week.




Prior to the success of the Oak Ridge Boys' version, The Righteous Brothers had a hit version, reaching No. 32 on the Billboard Hot 100 in December 1974. Bill Medley and Bobby Hatfield alternate lead vocals.
From the album The Oak Ridge Boys Have Arrived
B-side "Sometimes the Rain Won't Let Me Sleep"
Released August 18, 1979
Genre Country
Length 3:16
Label MCA
Songwriter(s) Dennis Lambert, Brian Potter
Producer(s) Ron Chancey
Oak Ridge Boys – Dream On Lyrics
Lay your head down on my shoulder
I won't let the night get colder
I'll protect you, I'll be keepin'
Trouble far from where you're sleepin'.
Until you wake in the mornin'
You've got the world to yourself.
Dream on
Dream about the world we're gonna live in one fine day
Dream on
Spent the night in heaven I'll be here to light your way.
Someday tomorrow we'll smile
But little girl in the meanwhile
Dream on.
You're a princess chains around you
I'm a hero who just found you
'Til a brand new day must wake you
Let imagination take you
Go where the music is playing
I'll be along in awhile.
[Chorus]