Daryle Singletary – I Let Her Lie: A Timeless Country Music Gem
Introduction: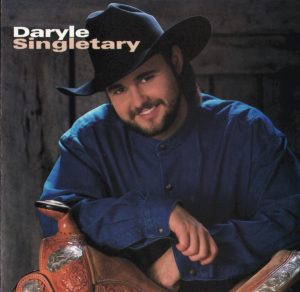 Welcome to our country music blog, where we explore the rich tapestry of this beloved genre. Today, we delve into the captivating world of Daryle Singletary's classic hit, "I Let Her Lie." Released on July 17, 1995, this song was written by Tim Johnson and produced by James Stroud, Randy Travis and David Malloy. It was featured on Singletary's album "Daryle Singletary". In this article, we'll take a closer look at the heartwarming essence of the song and its impact on country music history.
The Essence of "I Let Her Lie"
Daryle Singletary's "I Let Her Lie" is a poignant country ballad that speaks to the complexities of relationships. The song follows the tale of a man who discovers his partner's unfaithfulness but chooses to turn a blind eye to her deceitful ways. Through heartfelt lyrics and Singletary's soulful vocals, the song captures the internal struggle of hiding the truth and preserving the relationship.
The Deep Emotions of Country Music
Country music has long been celebrated for its ability to evoke genuine emotions and touch the hearts of listeners. "I Let Her Lie" exemplifies this tradition, as it portrays the raw vulnerability and emotional turmoil faced by many individuals in similar circumstances. Singletary's genuine delivery and the song's relatable lyrics resonate with audiences, leaving a lasting impression.
Chart Success and Impact
Upon its release, "I Let Her Lie" garnered significant attention within the country music scene. It climbed the charts, reaching number 2 on US Hot Country Songs (Billboard) and on Canada Country Tracks. The song's popularity showcased Singletary's talent as both a vocalist and storyteller, solidifying his place in the country music pantheon.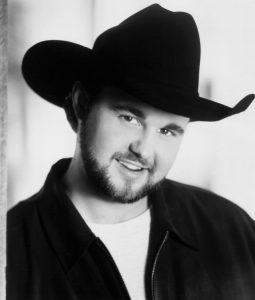 Exploring the Theme
"I Let Her Lie" delves into the theme of forgiveness and the lengths some individuals are willing to go to maintain a relationship. It encourages listeners to reflect on their own experiences and consider the complexities of trust and loyalty. Singletary's masterful interpretation adds an extra layer of depth to the narrative, making the song a staple in country music playlists to this day.
Conclusion:
Daryle Singletary's "I Let Her Lie" stands as a timeless gem within the realm of country music. Its heartfelt lyrics, soulful delivery, and relatable themes have captivated audiences for years. As you embrace the beauty of this song, allow its emotional depth to resonate within you. Stay tuned for more exciting insights into the world of country music!
Daryle Singletary – I Let Her Lie Lyrics
[Verse 1]
She'd come home, 6 a.m
Tells me she'd been out with friends
And I let her lie
I let her lie
[Verse 2]
And in the glare of the morning sun
She swore I was her only one
And I let her lie
I let her lie
[Chorus]
Cause the truth was too hard to handle
And I couldn't bare to lose that girl
We were that small town scandal but
She was my only world
[Verse 3]
One teary night she confessed her sins
But she vowed to never cheat again
And I let her lie
I let her lie
[Verse 4]
Though she tried Lord, she could not change
And I only have myself to blame
Cause I let her lie
I let her lie
[Chorus]
Cause the truth was too hard to handle
And I couldn't bare to lose that girl
We were that small town scandal but
She was my only world
[Outro]
The day I left no words were said
She was sound asleep on our double bed
And I let her lie
I let her lie
I let her lie
I let her lie