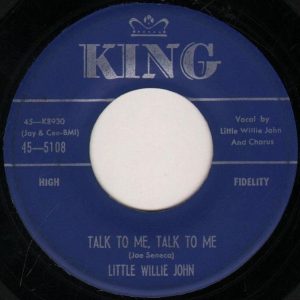 Mickey Gilley – Talk to Me, or "Talk to Me, Talk to Me", is a song written by Joe Seneca. Originally recorded in 1958 by Little Willie John, whose version reached No. 5 on the R&B chart and No. 20 on the Hot 100. "Talk to Me" was also recorded by Seneca in 1960.
Aretha Franklin recorded a version in 1968 during the sessions for her Soul '69 LP. It didn't make the album, but was released in 2007 on Rare & Unreleased Recordings from the Golden Reign of the Queen of Soul.
In 1982, Mickey Gilley had his fifteenth number one country hit with his version.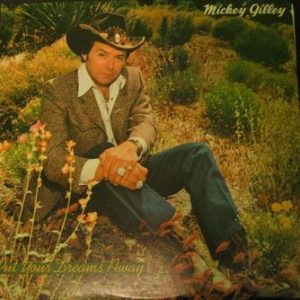 Mickey Gilley – Talk to Me
From Album Put Your Dreams Away
B-Side: Honky Tonkin' (I Guess I Done Me Some)
Sello: Epic – 34-03326
Formato: Vinilo, 7″, 45 RPM, Single,
País: US
Publicado: 13 nov 1982
Género: Folk, World, & Country
Estilo: Honky Tonk
Written: Joe Seneca
Mickey Gilley – Talk to Me lyrics
Talk to me, talk to me
Darling, I love the things you say
Talk to me, talk to me
In your own sweet gentle way
Let me hear, tell me dear
Tell me you, you love me so
Talk to me, talk to me
Tell me what I want to know
The many ways you speak of love
I've heard before, it sounds so good everytime
Please say the one part, I love just once more
Darling I'm so glad you're mine
Talk to me, talk to me
Hold me close, whisper low
Talk to me, Darling can't you see
Baby I, I love you so
The many ways you speak of love
I've heard before, it sounds so good everytime
Please say the one part, I love just once more
Darling I'm so glad you're mine
Talk to me, talk to me
Hold me close, whisper low
Talk to me, Darling can't you see
Baby I, I love you so
Talk to me, talk to me
Darling I, I love you so
Yes, I do honey…