Merle Haggard's Heartfelt Tune: Sing a Sad Song
In today's world, we are constantly bombarded with information from all directions. From social media to news outlets, it can be overwhelming to keep up with everything. That's why it's important to take a step back and focus on the things that matter most to us. For many of us, music is a source of comfort and inspiration. Whether we're listening to our favorite songs or discovering new artists, music has the power to transport us to another world. In this article, we'll be exploring the timeless classic "Sing a Sad Song" by Merle Haggard and the impact it has had on the world of country music. So, sit back, relax, and let the music take you on a journey.
"Sing a Sad Song" is a classic example of the Bakersfield sound
"Sing a Sad Song" is a classic example of the Bakersfield sound, a subgenre of country that originated in the 1950s and 1960s in Bakersfield, California. This sound was characterized by its raw, stripped-down instrumentation and its focus on honky-tonk and rockabilly influences. Merle Haggard, along with other Bakersfield artists like Buck Owens and Wynn Stewart, helped popularize this sound and bring it to a wider audience.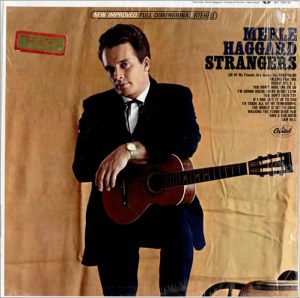 Haggard's recording of "Sing a Sad Song" in 1963 was one of his first major hits and helped establish him as a leading figure in the Bakersfield sound movement. The song's simple melody and heartfelt lyrics, combined with Haggard's distinctive voice and guitar playing, perfectly captured the spirit of this subgenre.
Written by Wynn Stewart, "Sing a Sad Song" was included on Haggard's debut album, "Strangers," which was released in 1965.The album was produced by Ken Nelson and recorded in Nashville, Tennessee. The song reached number 19 on the country charts in 1964, and its success helped launch Haggard's career and cemented his place in the country music canon.
In addition to its significance within the Bakersfield sound movement, "Sing a Sad Song" is also notable for its emotional depth and universal themes of heartbreak and loss. The song's lyrics describe a man who has lost his love and is struggling to cope with the pain. He turns to music as a way to express his emotions and find solace in his sorrow.
Overall, "Sing a Sad Song" is a classic country ballad that has stood the test of time. Its place within the Bakersfield sound movement and its emotional resonance make it a must-listen for any fan of the genre.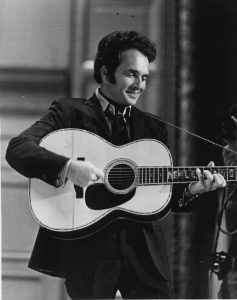 The Emotional Landscape
At its core, "Sing a Sad Song" encapsulates the raw emotions of heartache and longing. With Merle Haggard's distinctive voice painting a vivid picture of desolation, the song takes listeners on a journey through the ups and downs of love and loss. The soulful lyrics and melancholic melody combine to create a timeless piece that resonates with anyone who has experienced the pain of a broken heart.
The Artist Behind the Song
Merle Haggard, a true legend in the world of country music, was known for his ability to infuse his songs with genuine emotion. Born in 1937, Haggard's life experiences often found their way into his music, creating a connection with fans that transcends generations. With a string of hits and a distinctive voice, he became a cornerstone of country music history.
Merle Haggard – Sing a Sad Song Lyrics
[Verse]
Sing me a song of sadness and sing it as blue as I feel
If a tear should appear, it's because she's not here
Sing a sad song and sing it for me
[Verse]
She's unhappy with me, she told me so
I'm unhappy without her and I still love her so
Oh, sing me a song of sadness
Pretend it's the end of the world
[Chorus]
Sing it sweet and sing it low and then I'll have to go
Sing a sad song and sing it for me
[Chorus]
Sing it sweet and sing it low and then I'll have to go
Sing a sad song and sing it for me