Marty Robbins And Johnny Cash – Streets of Laredo, (Laws B01, Roud 23650), also known as «The Dying Cowboy», is a famous American cowboy ballad in which a dying ranger (1911/ Rhymes of the range and trail) tells his story to another cowboy. Members of the Western Writers of America chose it as one of the Top 100 Western songs of all time.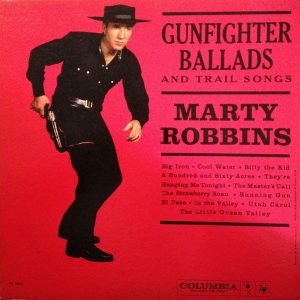 Recordings of the song have been made by Vernon Dalhart, Eddy Arnold, Johnny Cash, Johnny Western, Joan Baez, Burl Ives, Jim Reeves, Roy Rogers, Marty Robbins, Chet Atkins, Arlo Guthrie, Norman Luboff Choir, Rex Allen, Willie Nelson, Waylon Jennings and many country and western singers, as well as avant garde rocker John Cale, the British pop group Prefab Sprout, Snakefarm, Mercury Rev, Jane Siberry, Suzanne Vega, Paul Westerberg, Buck Ramsey (singer & poet), and The Stone Coyotes. There is also a version on RCA's How The West Was Won double album, Bing Crosby – 1960. Harry James recorded a version on his 1966 album Harry James & His Western Friends (Dot DLP 3735 and DLP 25735).
Marty Robbins' 1959 album Gunfighter Ballads and Trail Songs features his hit «El Paso», similar in form and content to «Streets of Laredo». The 1960 follow-up More Gunfighter Ballads and Trail Songs has a version of the original.
Rex Allen – Streets of Laredo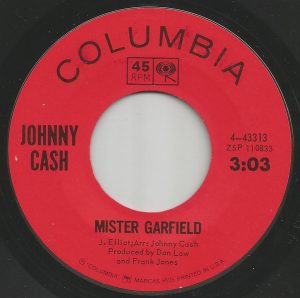 Marty Robbins And Johnny Cash – Streets of Laredo
Sello: Columbia – 4-43313
Formato: Vinilo, 7″, 45 RPM, Single, Styrene, Santa Maria Pressing
País: US
Publicado: 1965
Género: Folk, World, & Country
Estilo: Country




Marty Robbins And Johnny Cash – Streets of Laredo Lyrics
As I walked out on the streets of Laredo
As I walked out on Laredo one day
I spied a young cowboy all wrapped in white linen
Wrapped in white linen as cold as the clay
«I can see by your outfit that you are a cowboy»
These words he did say as I boldly walked by
«Come and sit down beside me and hear my sad story
I'm shot in the breast and I know I must die»
«It was once in the saddle, I used to go dashing
Once in the saddle, I used to go gay
First to the card-house and then down to Rose's
But I'm shot in the breast and I'm dying today
Get six jolly cowboys to carry my coffin
Six dance-hall maidens to bear up my pall
Throw bunches of roses all over my coffin
Roses to deaden the clods as they fall»
«Then beat the drum slowly, play the Fife lowly
Play the dead march as you carry me along
Take me to the green valley, lay the sod o'er me
I'm a young cowboy and I know I've done wrong»
«Then go write a letter to my grey-haired mother
And tell her the cowboy that she loved has gone
But please not one word of the man who had killed me
Don't mention his name and his name will pass on»
When this he had spoken, the hot sun was setting
The streets of Laredo grew cold as the clay
We took the young cowboy down to the green valley
And there stands his marker we made to this day
We beat the drum slowly, play the Fife lowly
Play the dead march as we carried him along
Down in the green valley, lay the sod over him
He was a young cowboy and he said he'd done wrong