Eddie Rabbitt – I Just Want to Love You, is a song co-written and recorded by American country music artist Eddie Rabbitt. It was released in October 1978 as the third single from the album Variations. The song was Rabbitt's third number one on the country chart. The single stayed at number one for a week and spent a total of eleven weeks on the chart. It was written by Rabbitt, Even Stevens and David Malloy.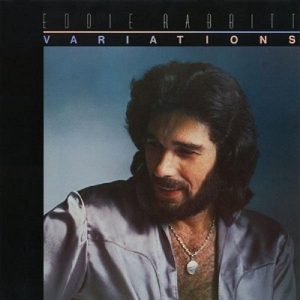 From the album Variations
B-side "Crossin' the Mississippi"
Released October 1978
Genre Country
Length 4:11
Label Elektra
Songwriter(s) Eddie Rabbitt Even Stevens David Malloy
Producer(s) David Malloy
Eddie Rabbitt – I Just Want to Love You Lyrics
I was just passing through
Wasn't staying long till I met you
And when you said, "hello"
My heart just knew
What else could I do?
Stand right here
And fall in love with you
Girl, you're almost too good to be true
Now we're swaying to the music
And your body's soft and warm
Flowing with the feeling
Here in my arms
I just want to love you
I just want to hold you tight
Lay right here with you all night
I just want to love you
What good is life
If you don't take a chance on love a time or two?
And I want to take my chance with you
Cause it could be so sweet
As long as you're close to me
There's nothing in this world we couldn't be
Now we're swaying to the music
And your body's soft and warm
Flowing with the feeling
Here in my arms
I just want to love you
I just want to hold you tight
Lay right here with you all night
I just want to love you