Discover the Story Behind Marty Robbins' Classic Hit – Among My Souvenirs
The Journey of a Melancholic Masterpiece
"Among My Souvenirs" captures the wistful emotions of reminiscing about a lost love and serves as a poignant reminder of the fragility of relationships and the lasting impact they can have on our lives.. Such is the essence of Marty Robbins' timeless ballad, "Among My Souvenirs." Recorded on 1976, this Western music classic continues to captivate audiences with its heartfelt lyrics and soulful melody.
Behind the Scenes: Songwriter, Producer, and Album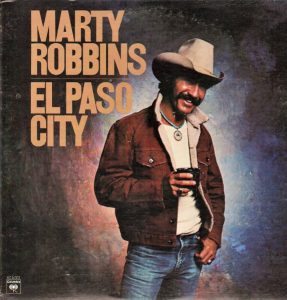 "Among My Souvenirs" was written by Edgar Leslie and Horatio Nicholls, and it was originally published in 1927. Fast forward to the '60s, when Marty Robbins, renowned for his ability to bring stories to life through music, recorded his rendition. The song found its place on his album "El Paso City" Columbia 1976. With its release, "Among My Souvenirs" struck a chord with listeners, making its mark on the charts and becoming a beloved country music classic.
Unveiling the Emotional Depth
At its core, "Among My Souvenirs" delves into the emotions that linger after a heartbreak. Robbins' soul-stirring vocals and poignant storytelling transport listeners to a world of nostalgia and introspection. The lyrics paint a vivid picture of a broken heart that clings to mementos of a lost love: "Among my souvenirs, I live a life of yesterdays." The melody, accompanied by gentle guitar strums and heartfelt harmonies, further enhances the song's melancholic aura.
The Impact and Chart Success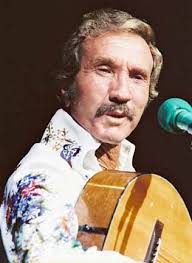 As a testament to its enduring appeal, "Among My Souvenirs" climbed the charts, touching the hearts of many. It reached number one on the US Hot Country Songs, solidifying Marty Robbins' status as a country music icon. This poignant masterpiece resonated with listeners across generations, leaving an indelible mark on the world of Western music.
In conclusion, Marty Robbins' rendition of "Among My Souvenirs" encapsulates the essence of Western music, offering a heartfelt journey through love and loss. Its timeless appeal, combined with Robbins' emotive delivery, continues to captivate audiences to this day. So, take a moment, immerse yourself in the tender melodies, and let the spirit of this classic country ballad sweep you away.
Remember, if you're searching for a heartfelt melody that transcends time, Marty Robbins – Among My Souvenirs is an essential addition to your country music collection.
Marty Robbins – Among My Souvenirs Lyrics
There's nothing left for me of days that used to be
There's just a memory among my souvenirs
Some letters tied in blue, a photograph or two
I see a rose from you among my souvenirs
A few more tokens rest within my treasure chest
And though they do their best to give me consolation
I count them all apart and as the teardrops start
I find a broken heart among my souvenirs
I count them all apart and as the teardrops start
I find a broken heart among my souvenirs