Kimberly Kaye – Circle Back
Here is a Country & Western songwriter and performer who had focused on poetry earlier on and wisely decided to give her lines fresh airings following a trip to the 2021 Old West Days in Valentine, Nebraska. See how that stuff happens??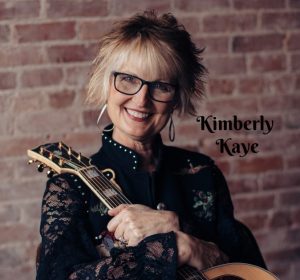 Listening to Kimberly Kaye deliver her verse on this album is easy on the ears. By that we mean she has either a practiced or an instinctive understanding that she is working in a one-to-one medium.
Picks in this collection include the near mystical "Dog Grazin'," sublime justice soon to be dealt in "Unwanted Advice," "The Boss When The Boss Is Gone," a life lesson that can be applied to many situations "Incessant Chatter Matters," "Enchanted Grove," "The Bull Heeler Waltz" and "That Paint Colt."
As a poet Kaye's style seems to be to get in and get out. Most of the works in this collection are brief, clear ventures into a vision resulting in a worthwhile point getting made before we exit. What more can be asked?! Fourteen tracks, recommended.
CD: (information not immediately available, but an expanded print version is offered on Apple Music)
by Rick Huff
Kimberly Kaye – Circle Back
Kimberly Kaye – Circle Back
Track List
1 – Unwanted Advice
2 – Dog Gazing
3 – Never Tell
4 – Sippin' Tea
5 – The Boss When the Boss Is Gone
6 – Enchanted Grove
7 – Incessant Chatter Matters
8 – The Bull Heeler Waltz
9 – Adventures with Bob
10 – My Best Years
11 – That Paint Colt
12 – Coveralls & Cattle
13 – She Is Me
14 – Divine Prairie Talk