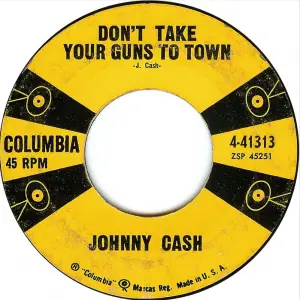 Johnny Cash – I Still Miss Someone, is a song co-written by Johnny Cash and his nephew Roy Cash, Jr. and originally recorded by American country music singer Johnny Cash. He first recorded it in 1958 as the B-side to "Don't Take Your Guns to Town".
Cash wrote "I Still Miss Someone" with his nephew, Roy Cash, Jr. He performed "I Still Miss Someone" during At Folsom Prison, and most of Cash's live recordings after the 1960s also included this song. He also re-recorded it in the studio on several later occasions for Columbia and Mercury Records.
Cash appeared in Eat the Document, which documented Bob Dylan's 1966 world tour, performing "I Still Miss Someone" with Dylan backstage. Cash later recorded the song as a duet with Dylan during sessions for Dylan's album Nashville Skyline in 1969; this duet was officially released in 2019 on The Bootleg Series Vol. 15: Travelin' Thru, 1967–1969.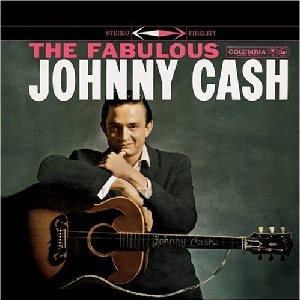 Johnny Cash – I Still Miss Someone
From the album The Fabulous Johnny Cash
A-Side "Don't Take Your Guns to Town"
Recorded July 24, 1958
Genre Country
Length 2:34
Label Columbia
Songwriter(s) Johnny Cash, Roy Cash
Producer(s) Don Law
Johnny Cash – I Still Miss Someone Lyrics
[Verse]
At my door the leaves are falling
A cold wild wind will come
Sweethearts walk by together
And I still miss someone
I go out on a party
And look for a little fun
But I find a darkened corner
Because I still miss someone
Oh, I never got over those blues eyes
I see them every where
I miss those arms that held me
When all the love was there
I wonder if she's sorry
For leaving what we'd begun
There's someone for me somewhere
And I still miss someone
I still miss someone
Oh, I never got over those blue eyes
I see them every where
I miss those arms that held me
When all the love was there
I wonder if she's sorry
For leaving what we'd begun
There's someone for me somewhere
And I still miss someone
I still miss someone