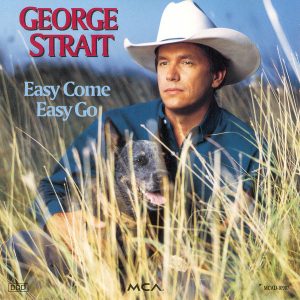 "I'd Like to Have That One Back" is a song recorded by American country music artist George Strait. It was released in November 1993 as the second single from his album Easy Come, Easy Go. The song reached number 3 on the Billboard Hot Country Singles & Tracks chart in February 1994. It was written by Aaron Barker, Bill Shore and Rick West.
"I'd Like to Have That One Back" debuted on the U.S. Billboard Hot Country Singles & Tracks for the week of December 4, 1993.



From the album Easy Come, Easy Go
B-side "That's Where My Baby Feels at Home"
Released November 29, 1993
Recorded April 21, 1993
Genre Country
Length 3:51
Label MCA 54767
Songwriter(s) Aaron Barker Bill Shore Rick West
Producer(s) Tony Brown George Strait
George Strait – I'd Like To Have That One Back Lyrics
I heard somebody speak her name; they said she still was looking fine.
And I could feel that same old flame I once felt when she was mine.
Always thought that I was missin' something, but I found out much too late.
There'll never be another who'll love me that way.
[Chorus:]
I'd like to have that one back, never known someone so true.
And a love that pure and sweet is what a man should never lose.
And if my lips had said, "I'm sorry",
She might have stopped right in her tracks.
But now I find my poor heart saying,
"I'd like to have that one back."
I can almost see her standing there, tears rollin' down her face.
As she packed away her memories in that old worn out suitcase.
If I'd only known then what I know now, I'd never opened that door.
Oh they just don't make hearts like hers anymore.
[Chorus:]
I'd like to have that one back, I've never known someone so true.
And a love so pure and sweet is what a man should never lose.
And if my lips had said, "I'm sorry",
She might have stopped right in her tracks.
I wouldn't hear my poor heart saying,
"I'd like to have that one back."
I wouldn't hear my poor heart saying,
"I'd like to have that one back."