«The Clown» is a song written by Wayne Carson, Brenda Barnett, Charlie Chalmers and Sandra Rhodes, and recorded by American country music artist Conway Twitty. It was released in December 1981 as the first single from the album Southern Comfort. «The Clown» was Conway Twitty's 28th number one the country chart. The single went to number one for one week and spent a total of 13 weeks on the country chart.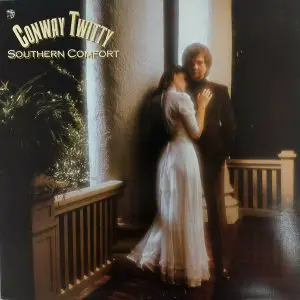 From the album Southern Comfort
B-side «The Boy Next Door»
Released December 1981
Genre Country
Length 4:01
Label Elektra
Songwriter(s) Wayne Carson Brenda Barnett Charlie Chalmers
Sandra Rhodes
Producer(s) Conway Twitty, Jimmy Bowen
Conway Twitty – The Clown Lyrics
You love the way it makes me feel when I can't catch my breath
Like walkin' on a high wire, Lord, it scares me half to death
You're always high above me and I'm always fallin' down
Our love's just a circus baby, and I'm just the clown.
And I'll do tricks for you, just like you want me to
I'll do anything it takes just to hang around
I'll paint a smile for you to cover up my frown
'Cause our loves a circus and I'm just the clown.
Everyone's in love with you, but they just look at me and laugh
And I'll bet when they see me cry, they think it's just an act
Ah, but someday when it's over and we bring the big top down
You can say it was one big circus and I was just the clown.
And I'll do tricks for you, just like you want me to
I'll do anything it takes just to hang around
I'll paint a smile for you to cover up my frown
'Cause you love the circus, but you don't love the clown…