Charley Pride – Honky Tonk Blues, was a hit country and western song written and performed by Hank Williams. The original 1952 recording was a major hit, and it later became a hit for later-day superstar Charley Pride.
Hank Williams – Honky Tonk Blues
The most successful cover version was by Charley Pride; his version reached the top of the Billboard magazine Hot Country Singles chart in April 1980.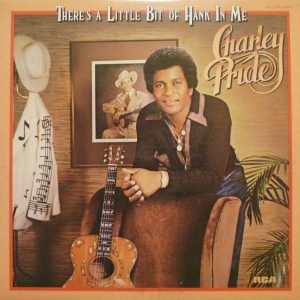 Charley Pride – Honky Tonk Blues
From the album There's A Little Bit Of Hank In Me
B-side "I'm So Lonesome I Could Cry"
Sello: RCA – PB-11912
Publicado: 1980
Género: Folk, World, & Country
Estilo: Country
Songwriter(s) Hank Williams
Producer(s) Charley Pride, Jerry Bradley




Charley Pride – Honky Tonk Blues Lyrics
[Verse 1]
Well, I left my home down on a rural route
I told my pop I'm goin', steppin' out
Forget the honky tonk blues
Yeah, the honky tonk blues
Yeah, Lord, I got 'em
I got the honky tonk blues
[Verse 2]
Well, I went to a dance and wore out my shoes
Woke up this mornin', wishin' I could lose
Them jumpin' honky tonk blues
The weary honky tonk blues
Yeah, Lord, I got 'em
I got the honky tonk blues
[Verse 3]
Well, I stopped into, in every place in town
This city life has really got me down
I got the honky tonk blues
Yeah, the honky tonk blues
Yeah, Lord, I got 'em
I got the honky tonk blues
[Verse 4]
Gonna tuck my worries underneath my arm
Just get right back to my pappy's farm
Forget the honky tonk blues
Yeah, the honky tonk blues
Yeah, Lord, I got 'em
I got the honky tonk blues
[Outro]
Don't wanna be bothered
With the honky tonk blues