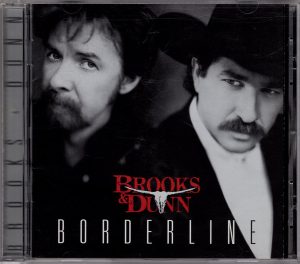 When country music duo Brooks & Dunn released a cover version of "My Maria" in 1996, the song reached number 1 on the US country chart. Their version of the song appears on their album Borderline, released in 1996 on Arista Records. In addition, their version was the number one country song of 1996 according to Billboard, and won the duo its second Grammy Award for Best Country Performance by a Vocal Group or Duo. The song's b-side, "Mama Don't Get Dressed Up for Nothing," would later be released as the album's third single.
In addition, this song was performed as their last performance as a duo at the 2010 ACM Awards on April 18, 2010, as well at the 50th anniversary of the ACM Awards on April 19, 2015.
"My Maria" debuted at number 30 on the U.S. Billboard Hot Country Songs chart for the week of April 6, 1996.




From the album Borderline
B-side "Mama Don't Get Dressed Up for Nothing"
Released March 24, 1996
Recorded 1995
Genre Country country rock
Length 3:30
Label Arista 12993
Songwriter(s) B. W. Stevenson Daniel Moore
Producer(s) Kix Brooks Don Cook Ronnie Dunn
Brooks & Dunn – My Maria lyrics
My Maria don't you know I've come a long, long way
I been longin' to see her
When she's around she takes my blues away
Sweet Maria the sunlight surely hurts my eyes
I'm a lonely dreamer on a highway in the skies
Maria, Maria I love you
My Maria there were some blue and sorrow times
Just my thoughts about you bring back my peace of mind
Gypsy lady you're a miracle work for me
You set my soul free like a ship sailing on the sea
She is the sunlight when the skies are grey
She treats me so right lady take me away
My Maria
Maria I love you
My Maria
Maria I love you
My Maria
Maria I love you