Country Music Festival Oslo June 1978, Countryfestival en Ekeberghallen, 1978, con George Hamilton IV, Skeeter Davis, Country Snakes, Teddy Nelson, Flyvende Nordmenn y Kenny Rogers.
George Hamilton IV (July 19, 1937 – September 17, 2014) was an American country musician. He began performing in the late 1950s as a teen idol, switching to country music in the early 1960s.
Hamilton was inducted into the North Carolina Music Hall of Fame in 2010.
The North Carolina Board of Transportation voted to name a bridge on Business 40 for Hamilton. The ceremony naming the bridge was held on July 19, 2016, which would have been Hamilton's 79th birthday…..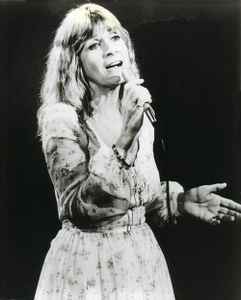 Skeeter Davis (born Mary Frances Penick; December 30, 1931 – September 19, 2004) was an American country music singer who sang crossover pop music songs including 1962's «The End of the World.» She started out as part of the Davis Sisters as a teenager in the late 1940s, eventually landing on RCA Victor. In the late 1950s, she became a solo star.
One of the first women to achieve major stardom in the country music field as a solo vocalist, she was an acknowledged influence on Tammy Wynette and Dolly Parton and was hailed as an «extraordinary country/pop singer» by The New York Times music critic Robert Palmer…..
Country Music Festival Oslo June 1978 (George Hamilton IV, Skeeter Davis, Kenny Rogers)
Music:
1. Åpning ved Vidar Lønn-Arnesen
2. Samuelsons – «Himlen»
3. Flyvende Nordmenn – «Tonight You're in my Arms»
4. Teddy Nelson – «Bonde ifrå Hamlagrø»
5. Skeeter Davis – «I'll Fly Away»
6. Tompall Glaser – «Keep Old Texas»
7. Country Snakes – «Vær på vei»
8. Country Snakes/med solospill – «Orange Blossom»
9. Country Snakes – Four Walls
10. Country Snakes – «Jambalaya»
11. George Hamilton IV om livet i Nashville
12. Kenny Rogers – «Me and Bobby McGee»
13. Kenny Rogers – «Lucille»
14. Kenny Rogers – «Ruby, Don't Take Your Love to Town»