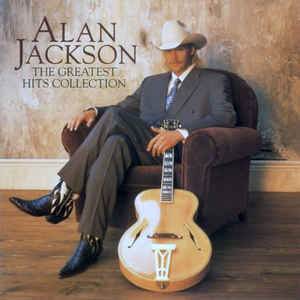 "I'll Try", a song written and recorded by Alan Jackson for the Arista label, on May 31, 1995, at Castle Recording Studio, 1393 Old Hillsboro Road, Franklin, TN. In the same session, "Tall, tall trees" was also recorded. The song was released on January 1, 1996, and produced by Keith Stegall. On March 9, 1996, it reached # 1 on the US Hot Country Songs charts, and remained a total of 20 weeks on the charts. On the Canada Country Tracks charts, it peaked at # 5. It was the thirteenth number one in Alan Jackson's career.
The song was included on Alan Jackson's first compilation album, The Greatest Hits Collection (Arista 1995), the album was released on October 24, 1995, and reached # 1 on the US Top Country Albums charts, at 11 In November 1995, and spent a total of 118 weeks on the charts. It also reached # 1 on the Canadian Country Albums charts. The album was certified 6 × Platinum in the USA and 4 × Platinum in Canada.




About Song:
An honest love song, "I'll try" eschews the catchy optimism that filled many mid-nineties ballads and instead focuses on a more realistic promise, without promising the impossible and touching the ground with the feet. "I'll try to love only you" , Jackson sings during the chorus, promising his wife not the moon, but a simple attempt to do everything possible to make it all right.
Alan Jackson – I'll Try lyrics
Here we are
Talkin' bout forever
Both know damn well
It's not easy together
We've both felt love
We've both felt pain
I'll take the sunshine
Over the rain
And I'll try
To love only you
And I'll try
My best to be true
Oh darlin', I'll try
So I'm not scared
It's worth a chance to me
Take my hand
Let's face eternity
Well I can't tell you
That I'll never change
But I can swear
That in every way
And I'll try
To love only you
And I'll try
My best to be true
Oh darlin', I'll try
I'm not perfect
Just another man
But I will give you
All that I am
And I'll try
To love only you
And I'll try
My best to be true
Oh darlin', I'll try
I'll try
To be true to you
I'll try
I'll try
To always love you
I'll try